NHL
Last Updated Aug 30, 2021, 9:51 AM
Best Bets, Score Predictions for Thursday Feb. 4
NHL Daily Free Picks & Predictions
VegasInsider.com NHL expert Matt Blunt provides his score predictions and best bets for two NHL games on Thursday Feb. 4, 2021.
Nashville Predators vs. Florida Panthers
Money-Line Odds: Nashville -105; Florida -115
Total (Over-Under): 5.5
Score Prediction: Nashville 4, Florida 2
Best Bet: Predators ML
Off a couple of losses to the defending champs from Tampa Bay, the Nashville Predators visit a Florida team that's already seen some overnight support move against them. It's a move I agree with all the way, as Florida opening up as a bigger favorite than this had to have their strong 5-0-1 SU record baked in there, but even that is somewhat flawed.
The Panthers have just seen the Blackhawks, Blue Jackets, and Red Wings so far to produce that strong record, and pretty much anyone else in the division is going to be a big step up in class for the Panthers, and Nashville's probably the worst of that bunch (Tampa Bay, Carolina, Dallas).
The Predators have already seen Carolina, Dallas, and Tampa Bay already this year, and an 0-5 SU record in those contests suggests there is still a lot of work to do still in Nashville. But the Predators also knew that the schedule would eventually give them a bit of relief and this two-game set with the Panthers could be viewed as the start of that.
Florida still has too many questions that need answering for me to legitimately consider them as worthy of the respect usual one-loss teams could garner this early in the year. With the early line move showing that others may be thinking along the same lines, the Preds as an underdog make sense here.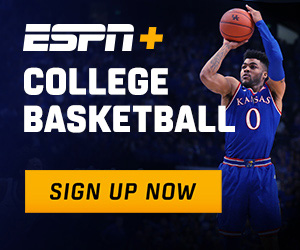 Vancouver Canucks vs. Toronto Maple Leafs
Money-Line Odds: Vancouver +160; Toronto -186
Total (Over-Under): 6.5
Score Prediction: Vancouver 5, Toronto 3
Best Bet: Canucks ML
Any good will the Canucks got from the market after sweeping Ottawa in a three-game set last week was quickly forgotten about with two bad losses in Montreal to start this week. The Canucks have plenty of issues defensively still, but they are a team that can score goals, and you'd better be able to do the latter if you want to consistently beat Toronto.
A down perspective on Vancouver in the market is then mixed with Toronto's spot of being back at home after a successful 3-1 SU – and points in all four games – road trip out west. There has been a mini-bye thrown in there as well having been off since Saturday night.
Football fans/bettors will tell you to be a little cautious with a team that was rolling heading into the bye week when they come back, and an expected easy win for the Leafs could be that lullaby spot for Toronto that they end up getting caught in here.
Vancouver won't be shy about trading chances with Toronto, and should the Leafs need some time to get their own scoring touch heated up, Vancouver's offense could end up building a lead big enough that even their defense could hold onto.
The Canucks haven't won in Toronto since December of 2011 when they grabbed the W with a 5-3 final score, a goal tally they'll probably need tonight to do the same. But it's the combination of market perspective, price, and the potential for this to be a spot we don't see Toronto at their best has me gravitating towards the Canucks ending that run tonight.
They'd better, or these next two games in Toronto against the Leafs in these next few days after the Leafs find their swing again are going to be that much tougher.
Daily Newsletter - Sign Up Today!
Sign up to get daily betting columns and advice delivered directly to your inbox.
We may be compensated by the company links provided on this page.
Read more