NHL
Last Updated Aug 30, 2021, 9:51 AM
NHL Best Bets, Score Predictions for Tuesday Mar. 23
NHL Daily Free Picks & Predictions
VegasInsider.com NHL expert Matt Blunt provides his score predictions and best bets for one NHL game on Tuesday, Mar. 23, 2021.
Tampa Bay Lightning vs. Dallas Stars
Money-Line Odds: Tampa Bay -155; Dallas +132
Total (Over-Under): 5.5
Score Prediction: Dallas 3 Tampa Bay 2
Best Bet: Stars ML
It's not been pleasant to have the team they lost to in last year's Stanley Cup Final plopped into the same division as Dallas this year, as the Stars are already 0-3 SU against Tampa Bay this year. The first two meetings were extremely ugly with the Stars getting shutout in both, but a 4-3 loss in the shootout a week ago for Dallas in the third meeting did have plenty of positive signs, the obvious one being they finally scored a goal.
A pair of one goal losses to Detroit and Nashville along with a shutout win over Detroit have followed in the three games since for the Stars, as they now get two more cracks at knocking off the defending champs to begin the week.
There is no doubt in my view that Dallas is far from the same team that went on the run to the Stanley Cup Final a year ago, but the most interesting thing to me for this game is the price relative to the earlier meetings between these two teams this year.
The first meeting was the only one played in Tampa so it's not exactly relatable here, but the Lightning closed in the -185 range en route to a 5-0 win. Just a few days later in Dallas, a 2-0 Lightning win came when Tampa closed around the -180 range, and then last week when Tampa won 4-3 in Dallas, the Bolts closed a shade over -160.
Tampa's done nothing but win since then (3-0 SU and 3-0 on the -1.5 PL) and yet here they are, listed with the lowest line of the year at -155 against Dallas. Does not that seem a little odd?
Well, it is a three-in-four, and four-in-six for both sides so who that hurts more is up for debate, but I'm never opposed to taking the plus money on any team in that scenario. The only time Dallas has been outshot in any of their past 10 games was in that loss to Tampa.
While the W/L record may not be too pleasing for the Stars during that span (4-6 SU), they have been the ones to carry the play in nearly all of these games of late, and just have been bitten by some rough puck luck in terms of finding the back of the net. Only one of those six losses came by more than a single goal, making the +1.5 PL on the Stars another viable option here too.
I'm always a believer in luck like that eventually turning, and while asking/hoping it turns against the defending champs may be tougher than against other foes, the fact that it is Tampa on the other side of the ice suggests to me that worries about Dallas being 'flat' or anything like that are minimal if they even exist at all.
I fully expect this Stars team to be near their best tonight against this team they've yet to conquer this season, and the ingredients have been there in the Stars last 10 games to further suggest that will be the case.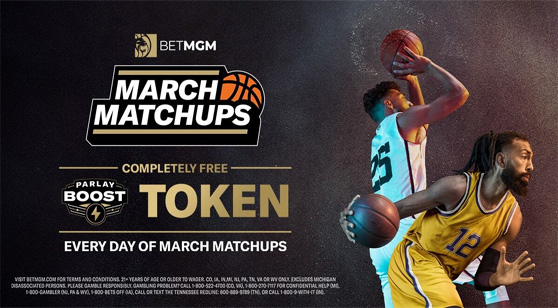 The fact the the price opened up where it has also feels like a bit of a warning sign on backing the Lightning, as this stretch of Florida, Dallas twice, Carolina this week was never going to be an easy one to get through, even for the defending champs. Tampa's actually been the ones getting outshot in their last two games, so things aren't always as good as they appear there either.
It's a good price on the Stars, a solid situational spot for Dallas to finally get some revenge on Tampa. With the Lightning coming off a hard-fought win against their closest competitor in the Central standings on Sunday (5-3 win over Florida), a letdown on Tampa's end isn't out of the question either, as they likely don't perceive the 7th place Stars that they are 3-0 SU against this year as any real threat in 2021.
Put it all together and we should have a very live home underdog here that will likely be scarce in market support because of their head-to-head record vs Tampa, and the recent win-loss record for both sides. Just the way I prefer it.
Daily Newsletter - Sign Up Today!
Sign up to get daily betting columns and advice delivered directly to your inbox.
We may be compensated by the company links provided on this page.
Read more