NHL
Last Updated Aug 30, 2021, 9:50 AM
NHL Best Bets, Score Predictions for Friday Apr. 16
NHL Daily Free Picks & Predictions
VegasInsider.com NHL expert Matt Blunt provides his score predictions and best bets for one NHL game on Friday, Apr. 16, 2021.
Los Angeles Kings vs Colorado Avalanche
Money-Line Odds: Los Angeles +255; Colorado -305
Total (Over-Under): 5.5
Score Prediction: Colorado 5 Los Angeles 2
Best Bet: Over 5.5
Backing the 'over' appears to be a strong marriage on multiple fronts for this game tonight, even with the season series sitting at 1-3 O/U so far. The only 'over' came in L.A.'s only victory, but Colorado did have two of there three victories land on five goals exactly.
Given that the Avalanche are one of the best teams in xGF/60 this year at 3.23, and the Kings are one of the worst in xGA/60 at 3.22, chances are it's only a matter of time before we get those numbers playing out for a full 60 minutes between these two.
Asking Colorado to get to four goals is a number that they've reached in six of their last 10 games overall, and one that the Kings have allowed in five of their last 10 overall. If you believe that will be good enough for a Colorado win (it likely will), by all means find some way to add an Avalanche to win ticket (ML, regulation line, PL) to your card as well.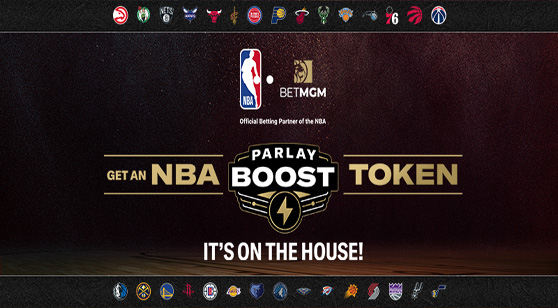 Colorado's only averaged 2.75 goals per game against the Kings when their overall number is 3.58 per game. Eventually that should play itself out against all Colorado opponents over the course of a season, especially this one where they are playing one another eight-plus times.
The Kings defense was just shredded by Vegas in two games to begin the week, so it's not like scoring chances won't be there for the Avalanche. Heck, maybe Colorado 'over' their team total may be the best bet of all tonight.
But on the off chance the Kings do decide to show up after getting beat up on by Vegas, the 'over' for the full game is a comfortable betting option as well. L.A. can't figure they are going to win too many 3-1 or 3-2 type games right now with how bad their defense has been, and a 3-7 SU record in their last 10 games also shows that all three of those L.A. victories finished with at least six goals scored.
A 5-0-1 O/U run coming into this game doesn't hurt either, even though it won't last forever either. But at least for now it's easy to take the stance that a better time to see a Kings game go 'under' would be their upcoming home games against Anaheim and Minnesota, not these two on the road in Colorado.
The Kings aren't going to win this game with a score that's five goals or less too often, and they'll lose this game in plenty of situations were we get a total of at least six goals too. The last two meetings ended in 2-0 and 4-1 home wins for the Avalanche, but Colorado had a total of 87 shots on net in those two wins and scored just four times without the benefit of an empty net.
These two teams rank too high in that end of the ice overall this year (Colorado's offense vs L.A.'s defense) not to eventually see a much higher success rate in the head-to-head meetings.
In the end it's about preferring the margin of error the 'over' brings to this game if you come into it under the assumption that spotting Colorado three goals for this game is very reasonable. The season long expected goals numbers for both teams suggest that will be the case, even if the head-to-head history isn't as convincing.
The starting point of Colorado having three goals leaves enough scenarios in there where a strong game by the Kings leaves less sweating, as does the possibility of three goals for the Avalanche ultimately being on the low end of their spectrum.
Would never try to talk someone off a Colorado to win bet that works for every individual bettor in terms of comfort level in paying a price, but if you're looking for alternative ways to pay less juice on Colorado to win through the regulation and/or puck lines, aren't you already expecting a comfortable Colorado Avalanche victory?
The Kings score 2.69 goals per game as it is this year, and while that number has dropped basically a full goal in the four games vs Colorado (L.A. scored 1.75 goals/game vs Colorado), it's not like that can't play out with some positive regression to the yearly numbers either.
And how many "comfortable win" scores are there for Colorado that see the Kings put up 1-2 goals and still stay 'under' 5.5? Just 4-1 right? Or maybe it's a 5-0, or 3-0 for the Avalanche instead.
Either way, too few scenarios not to like the 'over' here as that's just a strong case for the 'over' when just one team plays well. Nevermind the possibility of the Kings offensive showing up and potting a few.
And if the Kings definition of "playing well" ends up being an outlier situation where they play phenomenal defense and/or their goalie stands on his head and they win 2-1 or 3-2, then it's an easy beat to take and you move on. Sometimes it can be that simple.
Daily Newsletter - Sign Up Today!
Sign up to get daily betting columns and advice delivered directly to your inbox.
We may be compensated by the company links provided on this page.
Read more