NHL
Last Updated Aug 30, 2021, 9:44 AM
Lightning vs. Islanders Predictions, Odds, Preview
June 19, 2021

by Jonathan Willis
VI Betting Expert
VegasInsider.com
Tampa Bay Lightning vs. New York Islanders Game 4 Predictions
Score Prediction Lightning 3 Islanders 1
The Tampa Bay Lightning are once again in control of their series with the New York Islanders after Thursday night's victory. The Lightning lead the Islanders 2-1, and they can take a commanding lead with a win on Long Island Saturday night. Game 4 isn't a must-win for the Isles, but it's pretty close to one as they can ill afford falling behind 3-1 with two of the last three games in Tampa Bay.
The under is the best bet considering how both this series and last year's Eastern Conference Finals panned out. It's hard to go against the Lightning too, as they have the better forwards and the better goaltender.
Tampa Bay Lightning vs. New York Islanders Game 4 Best Bets
Tampa Bay ML -135
Under 5 +105
Tampa Wins & BTS +165
The Tampa Bay Lightning have won three of their last four games when facing the New York Islanders. (AP)
Tampa Bay Lightning vs. New York Islanders Game 4 Odds
Lightning -135
Islanders +110
Lightning (-1.5) +200
Islanders (+1.5) -250
Over 5 -130
Under 5 +105
Tampa Bay Lightning vs. New York Islanders Game 4 Betting Analysis
Venue: Nassau Coliseum
Location: Uniondale, New York
TV-Time: USA - 8:00 p.m. ET
Tampa Bay Lightning: 46-19-5 SU, 32-38 PL, 32-35-3 O/U
New York Islanders: 41-22-8 SU, 39-32 PL, 29-38-4 O/U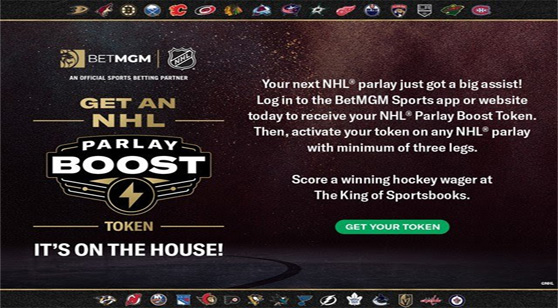 Since replacing Ben Bishop in net during the 2016-17 season, Andrei Vasilevskiy has been the best goaltender in the NHL. Vasilevskiy has been a Vezina Trophy finalist in each of the last four seasons. He won the award in 2019, and he is likely to win the award again this season. Vasilevskiy led all goaltenders with 31 wins during the regular season, and he posted career- bests with a .925 save percentage and a 2.21 GAA.
Vasilevskiy has been even better during the postseason. He has a .935 save percentage and a 2.13 GAA through 14 playoff games. Advanced metrics have him as the top netminder in the postseason too. According to analytics website Moneypuck, he has 18.6 Goals Saved Above Expected. That number is more than twice that of any other active goaltender, and it dwarfs Semyon Varlamov's 2.4 Goals Saved Above Expected.
His play is why Tampa Bay was able to beat New York at its own game in Game 3. We saw a very gritty game on Thursday night with both teams combining to block 36 shots, and neither team was able to put 30 pucks on net. That's not the style of game the Lightning want to play with all of their talented forwards, but they were able to get the win.
The catalyst for the Lightning offense recently has been Brayden Point. While Nikita Kucherov currently leads Tampa Bay with 23 points, Point may be more valuable with his 11 goals. He has now scored a goal in six straight games coming into Saturday night. Point ended up scoring the game winner in Game 3, slotting in a goal near the end of the second period as he was getting cross-checked from behind.
As for Kucherov, he has a six-game assist streak ahead of Game 4. He has doled out a lot of helpers (18) this postseason, and there have only been two games where he didn't have at least one assist. Much of that production has come on the power play, and while the Lightning didn't officially score on their one power play opportunity in Game 3, they essentially converted on the man advantage. Point's goal came just two seconds after the Lightning power play came to an end.
Tampa Bay has converted on 38.6% of its power play opportunities this postseason. Almost 40% of the goals the Lightning have scored in these playoffs have come from the power play, and the Islanders know they can't commit dumb penalties to give their opponents those chances.
Mathew Barzal failed to score a goal in Game 3 after lighting the lamp in five of his last six games. Barzal is the main offensive threat for the Islanders with his skating and puck handling, and they need him to be a threat against the Lightning on Saturday night.
New York needs Kyle Palmieri to get going in this series. Palmieri scored three goals against the Penguins and four goals against the Bruins, but he has yet to record either a goal or an assist in three games against the Lightning. This team doesn't have many scoring options, so they need their proven veterans to perform.
Tampa Bay Lightning vs. New York Islanders Series History
06/17/2021 - Tampa Bay 2 at New York 1 (+1.5) - Under 5
06/15/2021 - New York 2 at Tampa Bay 4 (-1.5) - Over 5
06/13/2021 - New York 2 (+1.5) at Tampa Bay 1 - Under 5.5
Projected Goalies
Tampa Bay: Andrei Vasilevskiy (31-10, 5 SO, 2.21 GAA .925 SV%)
New York: Semyon Varlamov (19-11, 7 SO, 2.04 GAA, .909 SV%)
2021 NHL Playoff Betting Resources
Odds per BetMGM - Subject to Change
We may be compensated by the company links provided on this page.
Read more