Golf
Last Updated Aug 30, 2021, 09:47 AM
Farmers Insurance Open Picks, Odds and Predictions
The Farmers Insurance Open is always an interesting event early in the PGA Tour season every year, as Torrey Pines is such a respected venue that the field here is usually plenty stacked and this year is no different.
There is no shortage of names at the top of the odds board to choose from, as Jon Rahm (+710) and Rory McIlroy (+875) are both better than 10/1 for this week.
McIlroy is making the long flight to California from Abu Dhabi after a disappointing Even par on Sunday saw McIlroy's Saturday night spent sleeping on the lead in the Euro Tour event ultimately finish with a solo 3rd. Can't ever complain about that type of recent form, nor can you with McIlroy's 5th and 3rd place finishes at Torrey Pines the past two seasons.
But that's a rough travel spot I'm not keen on laying less than +1000 with anyone, and with plenty of great names slightly further down the board, McIlroy is a pass that is still comfortable even with a McIlroy win this week.
Golf Betting Resources
2021 Farmers Insurance Open
Date: Thursday Jan, 28 - Sunday Jan. 31, 2021
Venue: Torrey Pines North & South Golf Course
Location: La Jolla, California
Par-Yardage: 72, 7,698 yards
TV: CBS, Golf Channel
This will be the second straight week we get two different courses for the opening two rounds, but it's the lengthy South Course (+400 yards longer) that gets 54 holes of action this week.
Bombers haven't had a huge advantage yet in any of the 2021 events, but this is a venue where length does make a big difference. Playing out of the rough at Torrey Pines either, and the guys with length, even without tremendous accuracy tend to be stronger out of the rough as well.
Averaging -3 or -4 per day will have guys in it at the end, and while that may sound rather easy based on the scores we've seen in recent weeks, as part of the allure of Torrey Pines can be that it is one of the first "tougher" challenges the guys face every calendar year.
It's an event that has been decided by a single stroke/playoff nine times in the 12 times it's been played since 2009, so sitting back and seeing how things are sitting on the leaderboard come Saturday afternoon/evening and firing on guys then.
Torrey Pines can get the best of them on Sunday, as last year saw Marc Leishman shoot a 65 on Sunday to win by a stroke after starting the day four shots back.
The wide range of scores this venue can produce makes the strategy of waiting until the weekend quite attractive actually, but that doesn't mean we can't have a few pre-tournament wagers to hopefully have the opportunity to hedge off come the weekend.
Torrey Pines will host this week's Farmers Insurance Open, but the South course will see more action. (AP)
Farmers Insurance Open
Betting Odds
Rahm and McIlroy might bet the Top 2 guys on the board, but behind them we've got Xander Schauffele (+1200) and Tony Finau (+1700) below the 20/1 mark, with Harris English (+2200), Hideki Matsuyama (+2500), and Patrick Reed (+2500) checking in below the 30/1 level.
Farmers Insurance Open Contenders
Jon Rahm: +700
Rory McIlroy: +750
Xander Schauffele: +1300
Tony Finau: +2100
Harris English: +2300
Viktor Hovland:+2300
Hideki Matsuyama: +2900
Patrick Reed: +2900
Scottie Scheffler: +2900
Sungjae Im: +2900
(Odds Subject to Change)
Most of the recent winners here (7 of last 8) clocked in with prices all below +5000, so while last week may have been a time to go digging down the board, the tough test that is Torrey Pines tends to see the better players in the world be there at the end.
The length of the course tends to have something to do with that, and it means that living with some volatility from guys in the next range at +3000 or bigger could end up paying off if there are enough checkmarks there to consider firing already. Leishman was in the +4500 range last year, and when Rahm won in 2017 he was still getting priced with +4000 numbers.
Names such as Viktor Hovland (+3050), Matthew Wolff (+3400), two-time winner here Jason Day (+3500), and Brooks Koepka (+3650) are some of the names that reside in that group, and you can't fault anyone for going with any of those selections.
But if the top of the board can't be scanned over this week, let's start the week off with:
Golfers to Watch - Farmers Insurance Open
Top Picks and Predictions
Contender to Back
Farmers Insurance Open
Tony Finau +1700
Longer courses are never an issue for Tony Finau as he's one of the longest players on Tour these days.
He's coming off a week where he was in it from the start before yet another Top5/10 got put on his resume that's long been noted as one that has far too few wins given Finau's talent.
So a 4th last week gets piled on top of some great course history here for Tony Finau as well. Finau has never finished worse than 24th here in each of the past six seasons, and the run of 6th, 13th, 6, and 4th, the past four years means he's been knocking on the door of a title at Torrey Pines for some time now.
Given the advantage it is to be a longer hitter even when dealing with the rough here, Finau's track record shouldn't be too surprising. He is 23rd in Strokes Gained: off the tee in this young season though after finishing 32nd in that category a year ago.
But it was Finau's 11th ranking in Strokes Gained: tee-to-green (1.103) and 13th in Strokes Gained: total that have continued to bleed into this year as well (18th and 22nd in those categories currently), and both should help pay dividends this week.
The field isn't loaded with guys above him odds-wise to get through like other deeper field events are, oftentimes when his length isn't such an advantage over so many people in the field.
No DJ's or DeChambeau's to deal with in the field this week in other words, and slapping a Top 5 or Top 10 placing on Finau as well to help mitigate any worries about his struggles to win tournaments outright.
Mid-Range Value
Farmers Insurance Open
Sungjae Im +3650
With how often Sungjae Im tees it up, any significant layoffs that might be an issue for some – Bubba Watson hasn't played competitively in nearly three months – is never going to be an issue for Im.
It's always going to be the opposite with him as fatigue could be the issue, as only he, Richy Werenski and Lanto Griffin are the only guys in the field this week that have played in all four events since the calendar flipped.
That type of schedule may affect Werenski and Griffin more than Im who's more than used to it, but it's always going to be a concern when this guy makes the card.
Yet, Im enters the field as one of the best guys in the field in Strokes Gained: off the tee, ranking 17th on Tour in this wraparound season.
Im has played 42 rounds to get to that numbers, more than 10 more than nearly all his contemporaries, so no worries about small sample size there, and with narrow fairways out there, consistently finding the short stuff off the tee is going to benefit guys no matter how much length they've got.
Im gets into issues the closer he gets to the flagstick, as chipping and putting have let him down at various points this season. But it was a 12th place finish last week, after a 5th at the Tournament of Champions, so there can't be too many concerns about recent form, and finishes of 52 and 36th at Torrey Pines shows consistency and plenty of room for improvement.
If Im can keep things in check on and around the green, the resident workhorse on Tour should find his way into contention again. His ball striking is just too pure not to have a shot if he's on from the start of the week, and I'll take my chances he gets hot for awhile on the greens.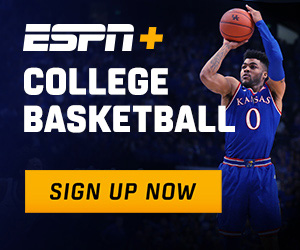 Long Shot Pick
Farmers Insurance Open
Will Zalatoris +6000
Im may be one of the best in the field in Strokes Gained: off the tee in this young season, but Will Zalatoris is actually one of the few names that currently ranks higher (8th). Now it's only been 10 rounds for Zalatoris, but his raw number of .733 while skewed, is still very good.
He's got plenty of distance in his bag to not have an issue with the length of Torrey Pines like some others will, and he's similar to Im in that he can be such a good ball striker when he's on with what he's shown so far and the stuff around the greens can be hit or miss.
He was given "Special Temporary PGA Membership" this year which means he's only playing on (unlimited) sponsor exemptions and will try to secure his Tour card for next year in the process of playing wherever and whenever they can.
Zalatoris will get there by earning FedEx Cup points that he's already well on his way with after the fall season.
That's plenty of motivation for Zalatoris every week he's out there, and as one of the new wave of player who prefer to go about things along the lines of the "bomb and gouge" route, a course with length that already eliminates a good chunk of the field before tee off, Zalatoris is in that beneficial group with length that should find plenty of good finishes this week if everything gets put all together.
72 Hole Matchup to Take
Farmers Insurance Open
Tony Finau +110 over Xander Schauffele
Finau's outright prospects were already laid out earlier, as he fits the general theme of me preferring to back some of the game's young bombers this week.
Schauffele would be a part of that group as well, and he does have the more credentialed resume, but for Schauffele to be this type of chalk at a course he's never really settled into in five tries, as he's missed the cut here in four of them.
Course history always has a time and place though, and considering the last five years here we've got Finau with three Top 6 finishes and no finish worse than 18th, and Schauffele has four missed cuts and a 25th at Torrey Pines in that same span.
And it's Schauffele who's the -137 favorite?
We may be compensated by the company links provided on this page.
Read more