Golf
Last Updated Aug 30, 2021, 13:47 PM
Waste Management Phoenix Open Picks, Odds and Predictions
Last week's plays brought some solid sweating interest on Sunday, as even Sungjae Im jumped back into the fray after a terrific front nine before imploding on the back.
Hopefully the handicapping stays on point this week for the Waste Management Phoenix Open this week, an event that just won't be the same as being packed with fans.
The lack of patrons will likely feel weirder for the viewer as opposed to the players given that they've all been playing in those conditions for a while now.
The closing stretch of this golf course should still provide plenty of entertainment for all viewers though, in-person or not, as TPC Scottsdale can bring out all sorts of numbers down the stretch on the weekend.
Golf Betting Resources
2021 Waste Management Phoenix Open
Always a favorite venue of Arizona State alums to begin with, the Stadium Course really is a slow burn for the most part. Plod your way through the front nine with a few birdies and then hold on tight for whatever the back nine throws at guys.
No matter what side of the course guys are on, hitting greens and scoring on Par 4's is how some will separate themselves from the pack. That, and avoiding those ugly numbers after bad shots. TPC Scottsdale can yield some very good scores for those that do get in a groove, but can show it's teeth at times as well if guys are missing their landing spots.
Date: Thursday Feb. 4 - Sunday Feb. 7, 2021
Venue: TPC Scottsdale
Location: Scottsdale, Arizona
Par-Yardage: 71, 7,260 yards
TV: NBC, Golf Channel
Outside of the physical layout of the course, the historical layout of the event is one that's going to likely come down to the wire on Sunday. Four of the last five winners here were determined in a playoff, and 12 of the last 14 champions of this event did so by a single stroke or in a playoff.
Meaning waiting until Saturday night might be the best option of the bunch in terms of getting full size units down on guys, because who knows who will be the names with a legitimate shot going into Sunday, and who knows what kind of damage the closing stretch TPC Scottsdale decides to inflict on Sunday afternoon.
Finally, course history can be weighted a little heavier here than other stops on the PGA Tour during the course of a season, as guys that have found success here, tend to do so year after year to some degree.
For example, Hideki Matsuyama finished 4th his first start at TPC Scottsdale (2014), and then followed that up with a runner-up finish, and then back-to-back titles the following year.
You look through most anyone in the field this week that's in the 50/1 or better price range and chances are they've already experienced some level of Top-10 type success here.
The Waste Management Phoenix Open won't have as many fans in attendance at this year's event due to COVID-19 restrictons. (AP)
Arizona State alum Jon Rahm (+625) enters as the favorite in the field for the second straight week, with Justin Thomas (+775) and Xander Schauffele (+850). Winning this tournament would have to feel a little more special to Rahm compared to other "regular" Tour events, but that's a steep price to pay to see him do so.
Beyond those three at the top, the next class of player isn't too shabby either with Rory McIlroy (+1150), defending champion Webb Simpson (+1500), and Daniel Berger (+1700) all under the 20/1 range, with Matsuyama (+2300) and Harris English (+2800) rounding out the names below 30/1.
Waste Management Phoenix Open
Betting Odds
Waste Management Phoenix Open Contenders
Jon Rahm +650
Justin Thomas +900
Rory McIlroy +1100
Xander Schauffele +1100
Webb Simpson +1600
Daniel Berger +2200
Hideki Matsuyama +2500
Harris English +2800
(Odds Subject to Change)
Even with all the recent playoffs here (Playoff "Yes" prop is +300 by the way), each of the past six winners here have closed in the +4000 range or better, so too many guys too far down the board may not be in the best interest of one's bankroll, but completely avoiding them isn't necessarily the best option either given the wide range of numbers we could see on the finishing holes on Sunday.
Holding off plenty of action until the weekend is still always an option as I said before, but it never hurts to have a few pre-tournament selections to potentially hedge off of (or ride with) should they be in contention.
I'm still more curious to see how this leaderboard shakes out come Saturday afternoon, but these are the three selections I'm starting off the week with:
Golfers to Watch - Waste Management Phoenix Open
Top Picks and Predictions
Contender to Back
Waste Management Phoenix Open
Harris English +2800
Statistically everything is there to like about Harris English's play of late, as he's one of the best in this field in Par 4 scoring average this year (3.93 T18th on Tour), and he's never going to be all that awful with the putter. Keep those two things on the up-and-up at TPC Scottsdale and the good scores will follow. Having won in Hawaii just a few weeks ago, English is plenty capable of getting that done.
But what really lands him as a selection this week is a combination of the price here relative to the rest of the top contenders, as well as the fact he's coming off a missed cut a week ago where the rest for a recent winner probably was needed. It was an awful opening round for English (79) at the Farmers, and if I'm going to back guys to pick up multiple wins in short order, I do prefer them to have a little extra rest in their pocket.
In terms of price, English is far from the best golfer at the top of the board, but any one of those three guys below the +1000 range will still be some sort of plus-money price on Sunday if it's a congested leaderboard as it usually is, and I'd just prefer to take the plus-money then when I know for sure those guys are in contention.
McIlroy, Simpson, Berger, and Matsuyama did garner some attention, especially Matsuyama, but in the end it's the same type of scenario for them too. I don't think all these top favorites will be atop the leaderboard on Saturday night, but a few likely will be, and I'll reassess then.
With the biggest price of the bunch, English is still in that upper tier of favorites for me (anyone under 30/1), and with all the numbers looking just fine with him – approach game could cause some minor issues – I'll take the bigger price now and work off of it as the week goes on.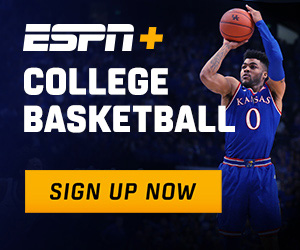 Mid-Range Value
Waste Management Phoenix Open
Bubba Watson +5500
Bubba's going to be a popular pick this week given his course history at TPC Scottsdale. Watson makes a point to come here each year, and since the 2009 event, he's missed the cut once, never finished worse than 40th, and has five Top-5 finishes, including back-to-back runner-ups (2014-2015) and finishes of 3rd and 4th here the past two years.
Bubba's ability to shape shots like he can is something that can typically work to his advantage here if it's going well, and given how many top finishes he's had here, it's hard not to think he'll be making some noise again.
The concern with Bubba is he missed the cut last week as well, returning to action for the first time in months, and how much recent form rust is still left to shake off is unknown. Obviously all those top finishes without a victory at TPC Scottsdale does make Top 5/10/20 finishes (+900/+450/+200) the far better play in my eyes with Watson this week, as he's still probably at least a week away from possibly finding his best form, but at a track he loves, having a small piece on Bubba outright, with bigger pieces on those placement props is probably the smarter way to do things with Bubba this week.
Long Shot Pick
Waste Management Phoenix Open
Adam Long +17500
Might be getting too cute here with this selection well down the board, but Adam Long has teed it up twice at this event, and after missing the cut in his 2019, he came back here last year and went home with an 8th place result. And as I said before, guys that tend to find early success at this track, tend to have minimal issues duplicating it. That's behind most of the look here.
Contrary to his name, Long is far from long off the tee, so shorter courses are always going to be ones where he may be worth a look. It may only be two events, but a 50% success rate on hitting Top 10's here is not bad at all, and he actually started last year's event with rounds of 66-68-66 before a final round 72 killed off any hope. Four rounds in the 60's is typically what it takes here though, and Long's already proven to himself that he can accomplish that feat at this specific venue.
His core strengths are in the approach game and on the green if you go back and peek at his Strokes Gained numbers from the full 2020 season, and it's that type of game that plays well here.
72 Hole Matchup to Take
Waste Management Phoenix Open
Rory McIlroy +105 over Xander Schauffele
Feels like last week with this price not making the most sense to me and once again it's Xander I'm questioning as a favorite. Admittedly, part of this play might be rooted in spite from Schauffele's strong weekend combined with Finau's tough Saturday caused last week's matchup to push. Finau went into Saturday with a six-shot lead.
Three starts at TPC Scottsdale and three Top 20's for Schauffele does have this price making more sense than it did last week with his course history vs Finau's, and it is Rory's first start here. But it's not a hard argument to consider McIlroy an upgrade over Finau, and if Schauffele can finish 17th in his maiden voyage here, why can't Rory?
Rahm's first start here was a 5th, Justin Thomas had a 17th, Daniel Berger finished 10th, I already touched on Hideki's 4th place finish, and even our man Harris English had a 15th. That works out to be an average finish of 10.2, a number Rory could easily land right around. If he's got as much confidence and control in his golf ball right now as it sounds like in his pre-and-post round interviews, it's probably only a matter of time before Rory's first win of the year comes.
Two Top 5's from Schauffele in his last two starts coming into this event is what that's up against though, so maybe this price is right. Spite play it is then.
To be decided by a Playoff
Waste Management Phoenix Open
Yes +350
Switching it up here and away from individual players, as the history of tight finishes is too hard to ignore here, even if it's a run that probably isn't sustainable.
Even in 2019 when Rickie Fowler won by two strokes, Fowler had to grip it tight late, as his huge lead he had to start the day wasn't helped by a final round 74 to almost completely come back to the field.
Strange things happen here to give that (usually packed) crowd at the 16th all the reason to be as boisterous as possible while decisions about going for it on 17 can hinge on the idea of playing not to lose rather than playing to win.
Doesn't hurt this prop that there are three guys below 10-1 as a suggestion that they expect multiple big names to be battling until the end, and six guys under the 20-1 threshold is up there for how many names find themselves in that group.
Contenders will test those names at the top for the outright victory, and the interesting thing about this run of playoffs in four of the past five years is this: It started with Rickie Fowler finishing runner up in 2016, with Webb Simpson suffering the same fate in 2017.
Fowler and Simpson then went on to win 2019 and 2020 respectively, so maybe we all shouldn't be sleeping on Arizona State alum Chez Reavie (+17500), as he was the runner up via extra holes in 2018.
If he wins in a playoff, even better.
How to Bet on Golf
Golf betting has gained much more exposure and interest in the past few years, and with plenty of plus-money prices littered throughout the various forms of golf wagers, the chance for bigger scores is part of the reason behind that increased popularity.
Sportsbooks ensure that there are no shortage of wagering options on golf tournaments every week, and it isn't all about picking the winner. Grabbing the outright winner of a golf tournament is the best way to get that 'big score' but it's also the hardest wager to cash. After all, a typical professional golf tournament has a field of 140+ different players to consider.
Understanding Golf Odds and Bets
Most golf odds are listed in the fractional format – 10/1 on Dustin Johnson for example – and in that particular case you would multiply the amount bet by that first number to project your winnings. So a $100 bet on DJ to win that particular event would win you $1000.
If you are more comfortable with the American version of odds listings that you typically see across the other major North American sports – ie +1000 – these numbers are easily convertible. Online and app based books may already have that option built in, but the easiest way to do it yourself is to add two zeros to the first number in the fraction. So a 10/1 price on DJ converts to +1000 in that format.
Daily Newsletter - Sign Up Today!
Sign up to get daily betting columns and advice delivered directly to your inbox.
We may be compensated by the company links provided on this page.
Read more