Golf
Last Updated Aug 30, 2021, 13:45 PM
Wells Fargo Championship Picks and Predictions
May 4, 2021
There was a whiff of championship air on Sunday with the Tringale selection last week, but even at that course it was going to be hard for all three of those guys to come back to the field.
Sam Burns was the one who didn't fall victim to that en route to his first PGA Tour win. It was nice to see a guy I've been on before and will no doubt back again.
It's off to Quail Hollow for the Tour though this week, as the easier version of the course Justin Thomas won the 2017 PGA Championship on is always a favored event. Speaking of first time PGA Tour winners, "defending" champion Max Homa got his first career PGA Tour win here in 2019, finishing three shots clear of the field with a -15 score.
That win was the third time in less than a decade that some bigger triple digit odds have connected at this event (Homa was +30000), but with the bulk of the guys at the top of the field this week having played well at Quail Hollow before, I wouldn't be going crazy with too many long shot selections this week.
Golf Betting Resources
2021 Wells Fargo Championship
Date: Thursday May 6 - Sunday May 9, 2021
Venue: Quail Hollow Club
Location: Charlotte, North Carolina
Par-Yardage: 71, 7,521 yards
Defending Champion: Max Homa (2019)
TV: CBS, Golf Channel
No secrets to this track, as length is always going to be a plus at 7,500+ yards, but you'd better be dialed in with your irons here to have a shot.
Given what we've seen from Justin Thomas in the approach game this season, it's not surprising he won the 2017 PGA Championship here with that skill set. He's the favorite to win this week at +900 odds, and outside of not being fond of the price, I'm not sure there's a competent argument against him.
And similar to last week, the final three holes here have a nickname "The Green Mile", as their treachery has definitely done enough to earn that moniker. Ball striking with longer irons – or consequently being longer off the tee – could be where you could find the statistical separation this week, with those shots consistently hitting greens in regulation being the biggest step in that process.
Avoiding the big number with scrambling on those misses will be just as important though, as length isn't an advantage if guys aren't making the most of it. There is enough quality at the top of the board to expect a couple of them to be involved on Sunday.
Max Homa is the defending champion of the Wells Fargo Championship, capturing the event by three strokes in 2019. (AP)
Wells Fargo Championship
Betting Odds
Justin Thomas (+900) was already noted as the favorite this week and for obvious reasons.
He's off a win at The PLAYERS where he ball striking was off the charts, and won at Quail Hollow on a tougher layout in that 2017 PGA Championship.
Following Thomas we've got Jon Rahm (+1000), Bryson DeChambeau (+1500), Xander Schauffele (+1800), Rory McIlroy (+1900), Viktor Hovland (+2000), and Webb Simpson (+2000) all in that same "favorite" range.
Wells Fargo Championship Contenders
Justin Thomas +1000
Jon Rahm +1200
Bryson DeChambeau +1400
Rory McIlroy +1600
Xander Schauffele +1800
Viktor Hovland +2000
Webb Simpson +2200
McIlroy may be the most interesting case to watch as Quail Hollow is also the venue where he grabbed his first career PGA Tour win (2010), and then came back in 2015 and blew away the field by seven shots in another victory. But his current form has caused market abandonment with two missed cuts in his last three starts, and of all those names to land on in that group, you probably won't find many confidently landing on Rory.
I'm intrigued to see if he's got a shot starting the weekend as he could be added to the list then, so I'll stick to starting the card this week with this player:
Golfers to Watch - Wells Fargo Championship
Top Picks and Predictions
Wells Fargo Championship - Contender to Back
Webb Simpson +2000
The price with Thomas has me hung up a bit on fully getting behind him before the start of this event, all the while assuming that should JT find himself in the picture over the weekend, I'll likely get on board then at a shorter price knowing he's already involved in the outcome.
Price did play a part in landing on Webb Simpson here too, as he's got a strong track record here – eight Top 40's in nine starts, including two Top 5's – and fits nicely from a statistical approach as well. There aren't too many in this field better in GIR% than Simpson's 14th ranking (70.05%), and any course that emphasizes ball striking fits Simpson's overall skill set to begin with.
I'm not sure the guys priced around Simpson have the same win equity as Rory's got swing troubles at +1900 and Hovland's game fits very nicely, but he's still a first-timer at Quail Hollow. That plays into this selection as well, as if Webb's on his game and involved, he's always a nice ticket to have in pocket on Sunday morning too.
Wells Fargo Championship - Mid-Range Value
Emiliano Grillo +6600
Emiliano Grillio's game couldn't hold up to make the weekend at the Valspar after two straight Top 6 finishes, but he's another guy who's skill set fits nicely here. And don't let Grillo's missed cut last week deter you too much; he's yet to miss the cut in consecutive starts this season, and his finishes following a weekend off read as 18th, 22nd, 11th, and 6th.
Grillo rank's 3rd on Tour in GIR % (72.9%) and his off weeks tend to come thanks to a cold putter and maybe a bit too much scrambling. Too much scrambling at Quail Hollow will kill anyone's chances, and it's definitely a concern with Grillo, but I'll gladly take on that risk this week. Putting is going to be putting with Grillo, but with a 9th place finish at Quail Hollow in his last start here (2018) suggests there isn't too much to worry about there.
Definitely adding a Top 20 (+500) portion of this stake to the Grillo portfolio this week as that's always the safer option with him, but I wouldn't be surprised that he's lurking around late at a track where a wide range of numbers can be put up on the latter holes by everyone.
Wells Fargo Championship - Long Shot Pick
Matt Wallace +7000
Wasn't thrilled about taking this price on Hovland to win as a first-timer here, but I'll take on that risk at +7000 for Matt Wallace. This is another guy who's current form has been strong (23rd, 18th, 34th, 3rd, 28th last six starts) and has been built on the back of some phenomenal ball striking.
The accuracy off the tee could be improved, but Wallace is a machine at gaining strokes on the field in both the approach game (SG: Approach ranks 8th) and on the greens (SG: Putting ranks 17th), and ranks 20th overall in Strokes Gained: Total. It's almost as if Wallace can be viewed as the more consistent Grillo from a statistical profile, and with them priced in a similar range, it makes sense to treat them the same with a Top 20 (+600) on Wallace part of the betting stake as well this week.
Wells Fargo Championship - 72 Hole Matchup to Take
Justin Thomas (-114) over Jon Rahm (-114)
Far more comfortable getting a piece of Thomas before the event in this fashion, as there could be some tiny little edges that help shade this thing JT's way.
The first being, Thomas is one of the rare non-Masters Major winners on Tour who has a chance to come back every single year and play on the same course he won that Major Tournament. As long as Quail Hollow is the host of this event, that will be the case for Thomas, and those rare good vibes have to count for something.
Secondly, Rahm's only start here was in that 2017 PGA Championship (58th place for Rahm), and even though his recent form has been spectacular (7th, 5th, 5th, 9th), it's hard not to think there won't be a dud week in there soon for Rahm as he adjusts to fatherhood.
At a course Rahm's only seen once and one that won't completely resemble what he sees this week, feels like one of those "quiet" Top 30 or 40 finishes for one of the world's best players as he transitions in life and still aims to peak for the upcoming Majors.
I view it more likely that Thomas is the one who's realistically eyeing down a shot at this crown this week, and because of it, his side in this coin flip is easy to take.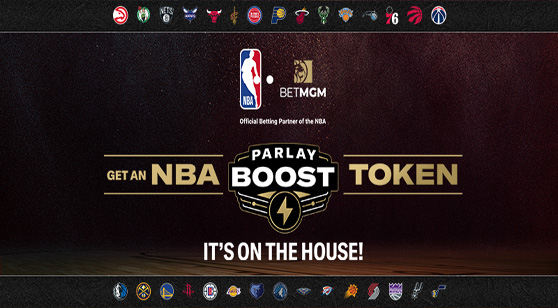 How to Bet on Golf
Golf betting has gained much more exposure and interest in the past few years, and with plenty of plus-money prices littered throughout the various forms of golf wagers, the chance for bigger scores is part of the reason behind that increased popularity.
Sportsbooks ensure that there are no shortage of wagering options on golf tournaments every week, and it isn't all about picking the winner. Grabbing the outright winner of a golf tournament is the best way to get that 'big score' but it's also the hardest wager to cash. After all, a typical professional golf tournament has a field of 140+ different players to consider.
Understanding Golf Odds and Bets
Most golf odds are listed in the fractional format – 10/1 on Dustin Johnson for example – and in that particular case you would multiply the amount bet by that first number to project your winnings. So a $100 bet on DJ to win that particular event would win you $1000.
If you are more comfortable with the American version of odds listings that you typically see across the other major North American sports – ie +1000 – these numbers are easily convertible. Online and app based books may already have that option built in, but the easiest way to do it yourself is to add two zeros to the first number in the fraction. So a 10/1 price on DJ converts to +1000 in that format.
Daily Newsletter - Sign Up Today!
Sign up to get daily betting columns and advice delivered directly to your inbox.
We may be compensated by the company links provided on this page.
Read more