Golf
Last Updated Aug 30, 2021, 9:45 AM
WGC-Dell Technologies Match Play Predictions
Mar. 23, 2021
Golf Betting Resources
2021 WGC-Dell Technologies Match Play
Having a bracket to fill out again this year after they weren't available to sports fans in 2020 isn't just a basketball thing, as the PGA Tour welcomes back the WGC Match Play event in Austin, Texas.
This event is always one of my favorite ones each year – because of all the head-to-head possibilities in a non-stroke play scoring format – and the fact that the 64-man field goes through group play first gives bettors so much potential for action. The five-day tournament begins on Wednesday so keep that in mind for any futures, and it means that the guys that end up going the distance end up playing a lot of golf.
Back in 2018, Kevin Kisner made it all the way to the Finals at this event, only to be completely gassed, losing 7 & 6 to Bubba Watson for the title.
As 2019 came along and Kisner proved he had learned a lesson from his 2018 experience, as he was able to make it all the way to the Finals again, and that time came out on top with a 3 & 2 win over Matt Kuchar for the crown. So once those later matches happen, make sure to keep in mind how many holes guys have played up until that point because guys almost need an easy win somewhere along the way just to preserve themselves down the road.
It's also worth noting, that despite Kisner's success at the Austin Country Club the last two times this event was held, nobody outside of Tiger Woods in his heyday (2003-2004) has ever successfully defended their title. There is only about 20 years of history there, so that's important to note, but it also doesn't mean bettors should avoid previous past champions here beyond Kisner. Both Jason Day and Geoff Ogilvy have also won this tournament multiple times since its inception.
Kevin Kisner has had plenty of success in WGC Match Play events recently, which includes a win in the 2019 tournament. (AP)
Finally, because of the different betting formats for this event relative to other PGA Tour stops, there is one more thing to note regarding Kisner and his defending champion status.
The last three defending champions here (all at Austin Country Club) – Bubba Watson in 2018, Dustin Johnson in 2017, and Jason Day in 2016 – all failed to make it out of the group stage the following season, and the three of them were a combined 1-8 SU in those group stage matches.
Watson was the only one to snag a victory in that scenario, going 1-2 SU in the group stage. All three of them ended up finishing at the bottom of their respective groups a year after going the distance.
Now given Kisner's history at Austin Country Club, fading him is likely to be a huge mental hurdle many bettors aren't going to be able/willing or even want to try and clear, but that's the only stance I'll be taking in Kisner's opening group stage matchups.
The breakdown of all the groups for this year's event can be found here, and the actual bracket can be found here.
Date: Wednesday Mar. 23 - Sunday Mar. 28, 2021
Venue: Austin Country Club
Location: Austin, Texas
Par-Yardage: 71, 7,108 yards
Defending Champion: Kevin Kisner (2019)
TV: CBS, Golf Channel
Regarding the course itself, it's a great venue for a match play format because it brings a little bit of everything to the party. There is a driveable Par 4 for the entire field (Hole #4), and with Bryson DeChambeau in the field, he might even take a crack at hitting the green on a few other Par 4's out there that are shorter than 400 yards (Holes 1, 9, 10, 14). Seeing how DeChambeau decides to play some of these holes this week should be interesting for all golf fans/bettors to take in because there is no real risk in blowing up on one hole as there is in stroke play format.
The other attributes of Austin Country Club include fast greens and plenty of sand (100+ bunkers) protecting them, traps that will get plenty of footprints if the wind picks up. Wind and playing golf in Texas can go hand-in-hand sometimes, and over the course of the five days, chances are we'll see some wind at some point.
It's a precision track though where shots need to be executed whether shot decisions are dictated by what the opponent does or not, and with hilly terrain being one of the biggest features for the final two thirds of this course, guys that do end up playing match after match that goes 16, 17, 18 holes are going to be the ones where fatigue is more likely.
WGC-Dell Technologies Match Play
Betting Odds
Not being a stroke play event, the betting odds are a little different to talk about this week than in others, because it's all about guys advancing from their group first to get to the "Sweet 16" and then going from there.
So this week at the top of the board you've got DeChambeau, Dustin Johnson, Jon Rahm, and Justin Thomas all priced at +1400 for the event as they are seeded 5th, 1st, 3rd, and 2nd respectively.
WGC-Dell Technologies Match Play Contenders
Justin Thomas +1400
Jon Rahm +1400
Bryson DeChambeau +1400
Dustin Johnson +1400
Rory McIlroy +1900
(Odds Subject to Change)
Following them you've got a whole host of other great names priced below 30-1, as Rory McIlroy (+2000), Collin Morikawa (+2000), Patrick Cantlay (+2200), Paul Casey (+2600), Jordan Spieth (+2600), Tony Finau (+2800), Viktor Hovland (+2800), Patrick Reed (+2800), and Xander Schauffele (+2800) all apart of that group.
Personally, I do believe this is an event better left to pass on futures for the outright until the group stage is done, and even treating the entire event as you would with team sports handicapping in going match by match the entire way through.
That means that things in this article will flip for this week, with group winner bets coming first, and a future play on one big name to win the whole thing.
Let's get to it:
Golfers to Watch - WGC-Dell Technologies Match Play
Top Picks and Predictions
Group Predictions
WGC-Dell Technologies Match Play
To win group 2: Justin Thomas (+130) over Louis Oosthuizen, Kevin Kisner, Matt Kuchar
The last time we saw Thomas was at the PLAYERS Championship where he put on a ball striking performance for the ages on Sunday to claim the title. Well, the funny thing about elite ball striking in a match play format is not only the result of said shots for the player hitting them, but when that player's opponent constantly sees shots that are hitting fairways and greens, the pressure grows and grows.
If the opponent doesn't keep up, they end up falling behind and then forced to take more chances and get out of their comfort zone to try and come back in the match. Which generally leads to more mistakes and an eventual win for the ball striker.
Thomas is up against some decent ones himself in this group, and all three of them have had plenty of success at this event in the past. Kisner and Kuchar were involved in the Finals here last time it was played, and Oosthuizen has one of the sweetest overall strokes on Tour when it's going.
But I'm still not sure any of them can keep up with the current form Thomas has going for him, and like his PLAYERS title, that event and any WGC tournament are high on the priority list to claim for all the world's best after the Majors. Seeing Thomas win back-to-back events can be a big ask, but expecting to get out of the groups and at least have a chance at winning as one of the final 16 left in the field.
The fact that Thomas is also the only one in his 20's and not 37 or older in this group probably doesn't hurt his chances either when avoiding fatigue from continually walking a very undulated course is part of the process as well.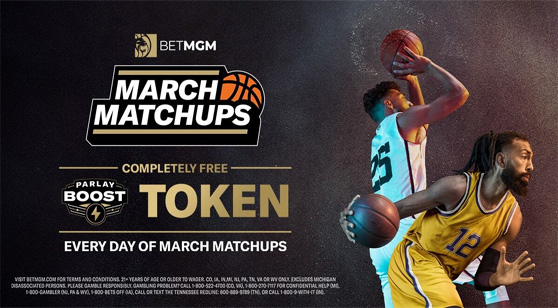 To win group 13: Victor Hovland (+138) over Abraham Ancer, Kevin Streelman, and Bernd Wiesberger
First time playing this event/course brings some hesitance on backing Hovland to go further than through the group stage in the pre-tournament markets, but if you want to talk about forcing opponents into mistakes and uncomfortable positions due to elite ball striking, Hovland's name has to be included here.
Hovland is a machine in terms of going fairway to green out there, and even with Hovland's sometimes shaky putter, going fairway to green every hole is going to force others to match him and I just don't see that happening from any of these three names.
With length being a relative advantage on this course as well with some of the spots guys can crack out that length and go for things, Hovland's got a leg up on everyone in this group no matter how you look at it, and as long as he doesn't get bit too hard from a lack of personal course knowledge, I expect the Norwegian to be in the Sweet 16.
To win group 14: Daniel Berger (+138) over Harris English, Brendon Todd, and Erik Van Rooyen
Going with yet another group favorite here, as Berger made the piece last week before his withdrawal, and while that nagging rib injury is somewhat concerning, it feels more like it was a precautionary thing last week to grab some extra rest before this event and obviously the Masters up soon (likely Berger's next start). Put it this way, Berger wouldn't have committed to this format knowing he'd be required to play for at least three days if he didn't feel up to it.
The rib injury does scare me away from any outright options on Berger this week, but he's far more consistent in nearly every aspect of his game than the other names in his group, and if he can hold up for three rounds of golf, he can hopefully get out of this group and into the Sweet 16 for the first time in his last three tries.
To win group 10: Brian Harman (+335) over Patrick Cantlay, Hideki Matsuyama, and Carlos Ortiz
Harman's only other recent appearance in this event (2018) saw him get through the group stage, as his strengths lie in precision shot making and with the flatstick. Weaker putting may not be as big of an issue for pure ball strikers like Hovland, but guys that are great with the putter also can hold quite the advantage in match play as well.
But when one of Harman's strengths (putting) is already slightly magnified because of the format, his recent play overall on Tour is what's going to keep him competitive against these bigger names and hopefully best them. Harman's 3rd place finish at the Players was his second Top 10 finish in his past five starts on Tour, as the current form has been there for some time now.
His putting will be a clear edge over Matsuyama and Ortiz in my view, and at this price, I'll take my chances Harman can get by Cantlay as well.
Outright Winner
WGC-Dell Technologies Match Play
Rory McIlroy (+2000)
Rory's recent issues have been highly scrutinized by mainstream golf media the past few weeks as that's all they prefer to do these days. But if there ever was a format for Rory to completely turn things around, a match play event would be that.
His blowup holes cost him a single hole in the match rather than multiple strokes against the field, and a bad hole or two for Rory can have the effect of getting him going in a match play format for that very reason, rather than slumping into himself and just waiting to get cut on Friday evening in stroke play.
Believe there is far better value in backing Rory to win it all rather than just his group, as if those struggles persist too much, he won't be getting out of the group to begin with. But if he does, you've now got a guy of his caliber playing well and confident again. McIlroy confident in a match play format is not something I particularly want to be on the other side of.
How to Bet on Golf
Golf betting has gained much more exposure and interest in the past few years, and with plenty of plus-money prices littered throughout the various forms of golf wagers, the chance for bigger scores is part of the reason behind that increased popularity.
Sportsbooks ensure that there are no shortage of wagering options on golf tournaments every week, and it isn't all about picking the winner. Grabbing the outright winner of a golf tournament is the best way to get that 'big score' but it's also the hardest wager to cash. After all, a typical professional golf tournament has a field of 140+ different players to consider.
Understanding Golf Odds and Bets
Most golf odds are listed in the fractional format – 10/1 on Dustin Johnson for example – and in that particular case you would multiply the amount bet by that first number to project your winnings. So a $100 bet on DJ to win that particular event would win you $1000.
If you are more comfortable with the American version of odds listings that you typically see across the other major North American sports – ie +1000 – these numbers are easily convertible. Online and app based books may already have that option built in, but the easiest way to do it yourself is to add two zeros to the first number in the fraction. So a 10/1 price on DJ converts to +1000 in that format.
Daily Newsletter - Sign Up Today!
Sign up to get daily betting columns and advice delivered directly to your inbox.
We may be compensated by the company links provided on this page.
Read more