Pelicans vs. Jazz Predictions, Odds, Preview
Jan. 21, 2021
By Jonathan Willis
VegasInsider.com
Life on the road has been good for the Utah Jazz. The Jazz are 7-2 away from home this season. That has led to the Jazz being one of only four teams with at least 10 wins at this point of the condensed campaign.
They are back in Salt Lake City to continue a six-game homestand that started with the New Orleans Pelicans on Tuesday. Utah will take on New Orleans again tonight in the second game of a nationally televised doubleheader on TNT.
Pelicans vs. Jazz Betting Resources
Matchup: Western Conference
Expert Picks: Vegas Insiders
Venue: Vivint Smart Home Arena
Location: Salt Lake City, Utah
Date: Thursday, Jan. 21, 2021
Time: 10:05 p.m. ET
TV: TNT
Betting Odds - Pelicans vs. Jazz
Subject to Change
Spread: Jazz -7
Money-Line: Utah -280, New Orleans +240
Total: 216.5
Donovan Mitchell and the Jazz have been on fire for bettors, winning and covering all of their last six games. (AP)
Pelicans vs. Jazz Current Form-Last Game
Utah didn't get off to a promising start this year. The Jazz were 4-4 through their first eight games. They kicked things into another gear two weeks ago though, and they are currently on a six-game winning streak.
Utah started the streak with a 13-point win over Milwaukee on January 8, and the Jazz have won five of those six games by double digits. They picked up the cover in all six of those games, pushing this team to 9-5 ATS on the season.
Their run was even more impressive considering they have only played two home games since January 1.
The Jazz used a strong third quarter to beat the Pelicans 118-102 on Tuesday. Donovan Mitchell was sharp throughout the game, hitting 60 percent of his field goals and leading the team with 28 points.
Rudy Gobert was a monster in the paint with 13 points and 18 rebounds (six offensive) as Utah outrebounded New Orleans by 16 boards.
Mike Conley didn't have his best day shooting, but he added 10 assists, while Joe Ingles went 5-6 from beyond the arc.
Zion Williamson led all scorers with 32 points. The second year phenom was superb, going 14 of 19 from the field. Brandon Ingram played well too with 17 points, but no other Pelicans' player breached double digits.
Lonzo Ball, Eric Bledsoe, and Nickeil Alexander-Walker all had tough days from the floor, making a third or less of their field goal attempts.
New Orleans got off to a nice start with four wins in its first seven games. It's been a rough stretch for the Pelicans since that point though.
They have lost six of their last seven games, as the offense has had a hard time scoring points under new head coach Stan Van Gundy. The Pelicans are currently 25th in the NBA in scoring with 107.3 PPG.
Pelicans vs. Jazz Head-to-Head
Jan. 19, 2021 - Jazz 118 vs. Pelicans, Utah -6.5, Over 217.5
July 30, 2020 - Jazz 106 at Pelicans 104, Utah +2.5, Under 229 (NBA Bubble)
Jan. 16, 2020 - Pelicans 138 vs. Jazz 132, New Orleans +5.5, Over 225
Jan. 6, 2020 - Jazz 128 at Pelicans 126, Utah -4, Over 221.5
Nov. 23, 2019 - Jazz 128 vs. Pelicans 120, Utah -5.5, Over 225.5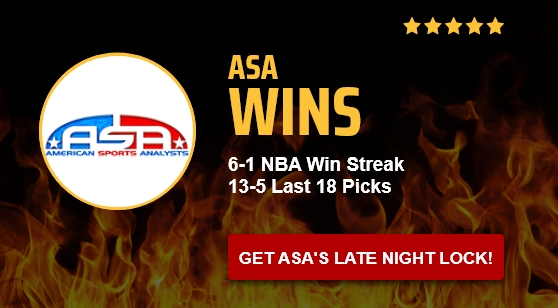 (SU-Straight Up, ATS - Against the Spread, OU - Over-Under)
New Orleans Pelicans Betting Outlook
Inside the Stats (2020-2021)
Overall: 5-8 SU, 5-8 ATS, 7-6 OU
Road: 3-5 SU, 4-4 ATS, 3-5 OU
There's a lot to like in the future for the Pelicans. However, it is concerning that this team has yet to show any real improvement from last year.
Williamson is playing very well. He leads the team with 23.4 PPG while shooting 59.1 percent from the floor. The Duke product is also second on the team in rebounding with 8.0 RPG, as he will move closer to the rim when Steven Adams is not in the lineup.
Ingram and Williamson are a pretty good tandem. Ingram is second on the team in scoring with 22.8 PPG and he does a good job contributing in other ways (6.1 RPG and 5.0 APG). There isn't another reliable big man on the roster aside from Adams, so these players rack up big minutes.
The backcourt has been a mess. It was believed this would be a strength with players like Bledsoe, Ball, J.J. Redick, and Josh Hart on the roster, but the Pelicans have been abysmal from beyond the arc. They are the second-worst three-point shooting team in the NBA at 32.7 percent.
Bledsoe has been hitting from range (41.1 percent), and both Ingram (35.7 percent) and Alexander-Walker (35.6 percent) have been decent. However, no other player is making more than 34 percent of their threes.
Utah Jazz Betting Outlook
Inside the Stats (2020-2021)
Overall: 10-4 SU, 9-5 ATS, 5-9 OU
Home: 3-2 SU, 3-2 ATS, 1-4 OU
Gobert is one of the best low-post defenders in the game. Although he has had his issues in the postseason, he is a two-time NBA Defensive Player of the Year and has been named a First Team All-Defensive Player for the last four seasons.
Currently, Gobert is second in the NBA in rebounding with 13.6 RPG, and he is also dropping in 12.2 PPG on almost 60 percent shooting from the floor.
The only reliable scorer on the Jazz is Mitchell. That's been a constant theme for Utah in the last few seasons, as Mitchell is the one player on the team that can consistently get off his own shot. He leads the team with 23.5 PPG, and he is averaging 42.9 percent from the field and 38.5 percent from downtown.
Jordan Clarkson has eased the pressure off Mitchell in recent weeks. Clarkson is the second-leading scorer (17.6 PPG) on the Jazz, averaging 49.2 percent from the floor. The veteran is also knocking down 43 percent of his threes, putting him on pace to have his most efficient season yet in the league.
It's been a rough year for Bojan Bogdanovic. Bogdanovic has not had the same success in Salt Lake City that he did in Indiana. He is shooting a career-low 38.9 percent from the floor, averaging 13.3 PPG.
Bogdanovic is making over $18 million a year, and he is significantly underachieving with those shooting totals.
Key Injuries
New Orleans Pelicans
Utah Jazz
SF Elijah Hughes: Ankle - Out
PF Derrick Favors: Knee - Probable
Derrick Favors has yet to miss a game this season, and he is likely to play despite dealing with a knee injury. The only other injury to report is lightly used forward Elijah Hughes, as the Pelicans are at 100 percent.
Pelicans vs. Jazz Prediction
Utah is allowing opposing teams to make just 34.3 percent of their threes this season. Gobert does a great job of taking away the middle from big men, and that will hamstring New Orleans' offense.
Score Prediction: Jazz 113, Pelicans 103
Best Bet: Utah -7
Daily Newsletter - Sign Up Today!
Sign up to get daily betting columns and advice delivered directly to your inbox.
•