NBA
Last Updated Aug 30, 2021, 9:45 AM
Lakers vs. Mavericks Predictions, Odds, Preview
Apr. 24, 2021

by Jonathan Willis
NBA Expert
VegasInsider.com
You can forgive the Los Angeles Lakers if they have a little bit of déjà vu. After playing the Utah Jazz on Saturday and Monday, they will now face the Dallas Mavericks for the second time in three days on Saturday night.
The Lakers are treading water and simply want to get to the postseason with LeBron James and Anthony Davis both missing extended periods of time due to injury. That has led to the Lakers falling to the No. 5 seed in the Western Conference, and they will have a tough first round match-up if they fall even further.
Lakers vs. Mavericks Betting Resources
Betting Odds - Lakers vs. Mavericks
Subject to Change
Spread:
Money-Line:
Total:
Dallas won five straight games from late March to early April. The Mavericks knocked off solid teams like the Celtics, Knicks, and Jazz in that stretch, but they have been a middling team since that streak. They are 4-5 over their last nine games with some bad losses against Houston, San Antonio, and Sacramento.
They have won two in a row to staunch some of the bleeding though. Luka Doncic was one assist shy of a triple-double in Dallas' 127-117 win over Detroit on Wednesday, and he was one rebound and two assists shy of the milestone in Thursday's 115-110 win over the Lakers.
Kristaps Porzingis had 19 points to help lead Dallas to the victory, but Tim Hardaway Jr. had a poor night shooting off the bench despite finishing with a plus/minus of +13. The big story after the game didn't involve the Mavericks though, as Thursday's game marked the return of Davis.
Davis had been sidelined for over two months with calf and Achilles' injuries prior to Thursday's tilt with Dallas. The Lakers obviously breathed a sigh of relief with his return, even if he didn't play well in the loss. He finished with just four points in 17 minutes, shooting 2-10 from the floor. Andre Drummond had a double-double in the defeat with 14 points and 19 rebounds.
Los Angeles is hoping that James can come back before the end of the regular season. James has been sidelined for over a month with a high ankle sprain, and the injuries to him and Davis led to the Lakers plummeting in the standings. This team is 7-11 since James was injured.
The Lakers hammered the Mavericks on Christmas Day in the other meeting between these teams this season. Davis and James combined for 50 points in a 138-115 win.
The Mavericks look for another home win over the Lakers when they meet up on Saturday at American Airlines Center. (AP)
Lakers vs. Mavericks Current Form-Last Game
It's all about Doncic when you talk about the Mavericks. The third-year guard is one of the best players in the NBA, and there is little doubt that he will win an MVP at some point in his career. Mark Cuban was giddy when the team was able to pry him away from Atlanta in the Trae Young trade on draft day, and it's not hard to see why within a few minutes of watching him on the court.
Doncic is averaging 28.7 PPG, 8.0 RPG, and 8.7 APG this season. This offense runs through him, and he has willed the Mavericks to wins at certain points this year. He is making 48.4% of his field goals, but he has been an inconsistent three-point shooter. After making 43.3% of his threes in March, Doncic is making 30.6% of his triples in April.
Porzingis was acquired from the New York Knicks with an eye on him being a complementary star to Doncic. However, Porzingis has continued to be plagued by injuries, and that has limited his effectiveness. Although he is averaging 20.4 PPG and 9.3 RPG while making 47.4% of his field goals, he has only played 39 games.
Additionally, Porzingis has not been strong on defense. Dallas has been one of the NBA's best teams inside the arc. The Mavericks are making 55.5% of their two-point field goals (third in the NBA), and they are allowing opponents to make just 52.1% of their twos (eighth in the NBA).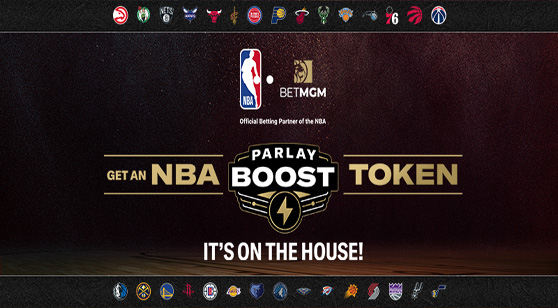 Lakers vs. Mavericks Head-to-Head
Apr. 22, 2021 - Mavericks 115 vs. Lakers 110, Dallas -3, Over 216
Dec. 25, 2020 - Lakers 138 vs. Mavericks 115, L.A. -6, Over 225.5
(SU-Straight Up, ATS - Against the Spread, OU - Over-Under)
Los Angeles Lakers Betting Outlook
Inside the Stats (2020-2021)
Overall: 35-24 SU, 28-31 ATS, 23-36 OU
Road: 18-11 SU, 16-13 ATS, 10-19 OU
Davis is likely to see more action in his second game back. Although he is listed as probable on the injury report, there is little doubt he'll see more minutes barring an unforeseen setback on Saturday afternoon. Davis is considered one of the best big men in the league, and he is averaging 21.8 PPG and 8.2 RPG.
It will be interesting to see how the Lakers use their size against the Mavericks. Montrezl Harrell was signed from the rival Clippers in the offseason, and he has had a big impact. Harrell is averaging 13.9 PPG and 6.6 RPG, and he is making 62% of his field goals.
To ease the loss of Davis, the Lakers brought in Drummond a month ago too. The former All-Star was a double-double machine during his time in Detroit and Cleveland, and he is averaging 11.9 PPG and 10.1 RPG in his nine games with the Lakers. It will be interesting to see the roles the three of them fall into under Frank Vogel.
The Lakers have really struggled on offense. They are 22nd in the NBA in scoring (109.9 PPG), as their numbers have taken a precipitous dive since their two stars were injured. However, the defense has emerged to keep them somewhat competitive. They are second in the league in scoring defense (106.3 PPG), and they are fourth in three-point defense (34.9%).
Dallas Mavericks Betting Outlook
Inside the Stats (2020-2021)
Overall: 31-26 SU, 27-30 ATS, 24-33 OU
Home: 14-14 SU, 11-17 ATS, 12-16 OU
Key Injuries
Los Angeles Lakers
SG Kentavious Caldwell-Pope: Ankle - Questionable
SF LeBron James: Ankle - Out
Dallas Mavericks
PF Kristaps Porzingis: Ankle - Questionable
PG Tyrell Terry: Personal - Out
Lakers vs. Mavericks Prediction
Dallas topped Los Angeles on Thursday night, but it's hard to beat any team in back-to-back games. The Lakers proved that by splitting with the Jazz last week, so look for them to get the win this time.
Score Prediction: Lakers 114 Mavericks 108
Best Bet: Los Angeles
We may be compensated by the company links provided on this page.
Read more