NBA
Last Updated Aug 30, 2021, 13:44 PM
Nuggets vs. Trail Blazers Predictions, Odds, Preview
June 3, 2021

by Jonathan Willis
NBA Expert
VegasInsider.com
Damian Lillard did it all on Tuesday night, but it wasn't enough for the Portland Trail Blazers to get a road win against the Denver Nuggets in Game 5 of their first round series.
The Nuggets outlasted the Blazers, 147-140 in double overtime in the most exciting game of the first round. Now, Lillard and the Blazers are facing elimination in Game 6 on Thursday night. Fortunately, they will be playing at home in Portland.
Nuggets vs. Trail Blazers Betting Resources
Betting Odds - Nuggets vs. Trail Blazers
Subject to Change
Spread: Trail Blazers -5
Money-Line: Portland -200, Denver +175
Total: 227.5
Popular NBA Betting Stories
Michael Porter, Jr. and the Nuggets look to close out the Trail Blazers in Game 6 on Thursday. (AP)
Nuggets vs. Trail Blazers Current Form
This series has seen Lillard and Nikola Jokic trade incredible performances for their teams. Both players were great in Game 1 with Lillard and Jokic each scoring 34 points. Jokic also provided 16 rebounds, while Lillard had 13 assists.
The Blazers escaped Denver with a 123-109 win though as Carmelo Anthony and Anfernee Simons came off the bench to go 8-for-13 from downtown.
Denver evened the series in Game 2 thanks to a stellar performance from Jokic. He went 15-of-20 for 38 points with eight rebounds and five assists. Monte Morris was also solid off the bench with 12 points and seven assists, posting a plus/minus of +19.
The first game in Portland saw Denver take a nine-point lead at the end of the first quarter that it would never relinquish in a 120-115 win. Jokic had 36 points, 11 rebounds, and five assists for the Nuggets in the win, and Austin Rivers went 5 of 10 beyond the arc.
Lillard was 15 of 31 for 37 points, but the Blazers made just 31.1% of their threes. Anthony was the only player on Portland to hit at least 34% of his threes in the loss.
Game 4 was the headscratcher in this series. Lillard went just 1-of-10 from the floor and finished with only 10 points, but Portland won 115-95 behind strong games from the Blazers' supporting cast.
Norman Powell led all scorers with 29 points on 11-of-15 shooting, and Robert Covington, Jusuf Nurkic, and C.J. McCollum all had solid games too.
That set up a thrilling Game 5 in Denver. Lillard had to take it upon himself to beat the Nuggets, and he nearly did it. He sent this game to overtime with a step back three with 3.7 seconds left in regulation.
Denver looked set to win in overtime after taking an eight-point lead with a minute remaining in OT, but Lillard had other ideas. He hit three treys in the final minute to bring this game to a second overtime.
Unfortunately for Lillard and the Blazers, they failed to score a point in the final 3:47 of the second OT and are now facing elimination.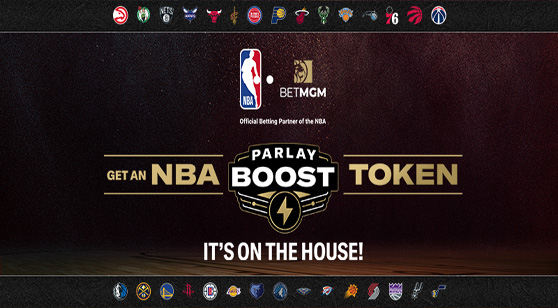 Nuggets vs. Trail Blazers Head-to-Head
Jun. 1, 2021 - Nuggets 147 vs. Trail Blazers 140 (OT), Denver -2, Over 226.5
May 29, 2021 - Trail Blazers 115 vs. Nuggets 95, Portland -4.5, Under 227.5
May 27, 2021 - Nuggets 120 at Trail Blazers 115, Denver +3.5, Over 227
May 24, 2021 - Nuggets 128 vs. Trail Blazers 109, Denver -2, Over 225
May 22, 2021 - Trail Blazers 123 at Nuggets 109, Portland +1, Over 226
May 16, 2021 - Trail Blazers 132 vs. Nuggets 116, Portland -8.5, Over 229
Apr. 21, 2021 - Nuggets 106 at Trail Blazers 105, Portland +1.5, Under 230
Feb. 23, 2021 - Nuggets 111 vs. Trail Blazers 106, Portland +6, Under 232

(SU-Straight Up, ATS - Against the Spread, OU - Over-Under)
Denver Nuggets Betting Outlook
Inside the Stats (2020-2021)
Overall: 50-27 SU, 37-40 ATS, 43-34 OU
Road: 21-17 SU, 19-19 ATS, 18-20 OU
Jokic is doing yeoman's work. He has carried Denver the entire season, and he still led the Nuggets to a top-four seed after Jamal Murray was lost for the year with a knee injury in mid-April.
The presumed NBA MVP is averaging 32.4 PPG, 11.0 RPG, and 4.2 APG this series. It's clear that Portland is trying to limit his vision since his assists are down from the regular season, but he has been an extremely efficient shooter. Jokic is hitting 51.7% of his shots, 41.9% of his threes, and 89.3% of his free throws.
Michael Porter Jr. has largely played well as the primary second option for the Nuggets. Porter didn't play well in Game 4, finishing with three points, but he is averaging 21 PPG in the other four games in this series. He is the second leading rebounder (7.0 RPG), and he is hitting 54.1% of his field goals.
Denver needed someone to fill Murray's shoes after he went down due to injury. Morris and Facundo Campazzo have both had their moments, but neither one is a high-powered scorer like Murray.
Morris is averaging 14.0 PPG and 5.2 APG, and he is making 42.9% of his shots and 38.9% of his threes. Campazzo leads Denver with 5.6 APG, but he is only hitting 36.8% of his field goals.
Portland Trail Blazers Betting Outlook
Inside the Stats (2020-2021)
Overall: 44-33 SU, 40-37 ATS, 42-35 OU
Home: 26-12 SU, 16-22 ATS, 18-20 OU
Lillard had another playoff performance for the ages on Tuesday night. His true shooting percentage of 96.83% was one of the highest we've ever seen in the playoffs, and he did it while taking 24 shots.
Portland's star guard went 17-of-24 from the field, hit 12 of his 17 three-pointers, and he went 9-of-10 from the free throw line. Lillard ended the game with 55 points, 10 assists, six rebounds, and three blocks.
He's had an excellent series with 35.6 PPG and 9.6 APG. Dame is hitting 47.8% of his threes and is getting to the line over eight times a game for the Blazers.
Backcourt partner McCollum hasn't been great this postseason. He is averaging 20.6 PPG, 6.4 RPG, and 4.6 APG, but his shooting efficiency has been mediocre.
McCollum is making just 44.1% of his field goals and 35.3% of his threes in this series. Additionally, he doesn't get to the line nearly enough given how many shots he takes each game.
One of the keys for the Blazers in this game is Nurkic. The center is averaging 13.2 PPG and 11.0 RPG, and he has been a decent offensive weapon. However, Portland needs Nurkic more for his defense in order to try to contain Jokic.
Nurkic isn't a great defender, but he has size and can keep Jokic from picking Portland apart with his pinpoint passing. Nurkic is averaging five fouls a game and fouled out of Game 3 and Game 5.
Key Injuries
Denver Nuggets
SG Jamal Murray: Knee - Out
SG P.J. Dozier: Groin - Out
SG Will Barton: Hamstring - Out
Portland Trail Blazers
PF Zack Collins: Ankle - Out
Nuggets vs. Trail Blazers Prediction
After failing to answer the bell in Game 5, Portland's other starters will come through on Thursday night to force a Game 7 in Denver.
Score Prediction: Trail Blazers 121, Nuggets 108
Best Bet: Portland -5
We may be compensated by the company links provided on this page.
Read more