NHL
Last Updated Aug 30, 2021, 9:44 AM
Canadiens vs. Maple Leafs Predictions, Odds, Preview
May 20, 2021

by Joe Williams
VI Betting Expert
VegasInsider.com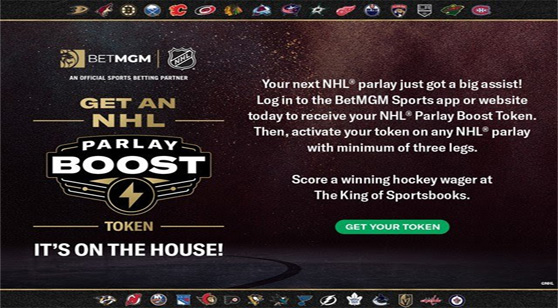 Montreal Canadiens vs. Toronto Maple Leafs Game 1 Predictions
Score Prediction Canadiens 4 Maple Leafs 3
These Original Six rivals haven't met in the playoffs since 1979, when the Canadiens swept the Maple Leafs for the second consecutive season en route to a Stanley Cup championship. In fact, Leafs head coach Sheldon Keefe wasn't even alive, and Canadiens bench boss Dominique Ducharme was six years old.
We saw on Wednesday night that no fans in the seat make these games play more like neutral-site affairs than any kind of home-ice advantage. The Winnipeg Jets upended the Edmonton Oilers in Alberta last night, and the same could hold true in this one. The Toronto Maple Leafs will be playing in front of no fans, although if the series goes to Game 6, up to 2,500 fans might be allowed at Bell Centre in Montreal.
The sterile environment might play in favor of the heavy underdog Canadiens, as they won't have to deal with what would be a raucous Scotiabank Arena crowd belting out, "Go Leafs Go!" at every turn, trying to spur the home side on. But it's more than that. The Leafs haven't had a very good postseason history in recent years, either. They haven't advanced past the first round since the 2012-13 season, and they have won just two playoff series since 2004.
All the pressure is on the North Division champion Maple Leafs. And at the first sign of trouble, the fans will be at home wringing their hands, tearing up championship parade flyers. Thus is life in Toronto.
Montreal Canadiens vs. Toronto Maple Leafs Game 1 Best Bets
Canadiens +1.5 (-160)
OVER 5.5 (-115)
The Maple Leafs have won the second period in four of their last five games when playing as the favorite after losing on the road the game prior. (AP)
Montreal Canadiens vs. Toronto Maple Leafs Hame 1 Odds
Canadiens +170
Maple Leafs -200
Canadiens (+1.5) -150
Maple Leafs (-1.5) +125
Over 5.5 -115
Under 5.5 -105
Montreal Canadiens vs. Toronto Maple Leafs Game 1 Betting Analysis
Venue: Scotiabank Arena
Location: Toronto, Ontario
TV-Time: CBC - 7:30 p.m. ET
Montreal Canadiens: 24-21-11 SU, 24-32 ATS, 24-29-3 O/U
Toronto Maple Leafs: 35-14-7 SU, 21-35 ATS, 24-28-4 O/U
Jack Campbell was nearly untouchable during the regular season, going 17-3-2 with a 2.15 GAA and .921 SV% in 22 starts during his historic season. That includes a 4-1-1 record, 2.16 GAA and .918 SV% in six starts against the Habs. However, this will also be his first-career playoff start, and the pressure of a hockey town and fan base starved for a championship since 1967 will be on his shoulders. It will be interesting to see how he handles that pressure.
Campbell was actually better on the road at 10-2-2 with a 1.97 GAA and .928 SV% in 14 games on the road, while going 7-1-0 with a 2.50 GAA and .907 SV% in eight starts at home.
Carey Price is expected to make his first appearance since April 19 in Edmonton when he was forced out due to a concussion. He was just 1-2-1 with a 3.48 GAA And .868 SV% in four starts against the Leafs in the regular season. And returning from a month-long absence makes this look like a risky place to play the Habs. But Joey Public is all over the home side, and that's always the kiss of death, too, especially when backing perennial postseason choke artists such as the Leafs.
Montreal Canadiens vs. Toronto Maple Leafs Series History
05/08/2021 - Montreal 2 (+1.5) at Toronto 3 (Under 6)
05/06/2021 - Montreal 2 at Toronto 5 (-1.5) (Over 6)
05/03/2021 - Toronto 2 at Montreal 3 (+1.5) (Under 6)
Projected Goalies
Montreal: Carey Price (12-7, 1 SO, 2.64 GAA, .901 SV%)
Toronto: Jack Campbell (17-3, 2 SO, 2.15 GAA, .921 SV%)
2021 NHL Playoff First Round Betting Resources
Odds per BetMGM - Subject to Change
We may be compensated by the company links provided on this page.
Read more