NHL
Last Updated Aug 30, 2021, 9:44 AM
Penguins vs. Islanders Predictions, Odds, Preview
May 22, 2021

by Jonathan Willis
VI Betting Expert
VegasInsider.com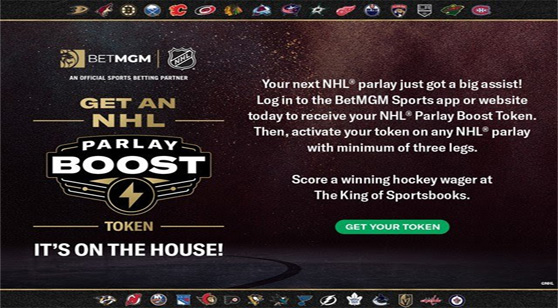 Pittsburgh Penguins vs. New York Islanders Game 4 Predictions
Score Prediction Islanders 3 Penguins 2
After being swept by the New York Islanders in the first round two years ago, the Pittsburgh Penguins had to have been a little nervous about facing the Islanders in the first round. Those fears seemed to be more prescient after their Game 1 overtime loss to the Isles, but the Penguins have come back to nip the Islanders in each of the last two games.
A win in Game 4 would give the Pens a commanding lead in this first-round series, but it won't be easy with every game in this series being decided by a single goal to this point.
We are going to see the Islanders breakthrough on Saturday afternoon. The secret is out on Jarry, as he has had a difficult time stopping shots that are high to his glove side. Jarry's glove seems to be a bit slow, and the Isles will punish. They have been very physical with the Pens too, and that will take its toll.
Pittsburgh Penguins vs. New York Islanders Game 4 Best Bets
Islanders ML -105
Under 5.5 -130
Cal Clutterbuck Goal +600
The Pittsburgh Penguins won Game 3 against the Islanders, and have now won 20 of their last 27 games overall. (AP)
Pittsburgh Penguins vs. New York Islanders Game 4 Odds
Penguins -115
Islanders -105
Penguins (-1.5) +230
Islanders (+1.5) -300
Over 5.5 +110
Under 5.5 -130
Pittsburgh Penguins vs. New York Islanders Game 4 Betting Analysis
Venue: Nassau Coliseum
Location: Uniondale, New York
TV-Time: NBC - 3:00 p.m. ET
Pittsburgh Penguins: 39-16-4 SU, 28-31 ATS, 29-26-4 O/U
New York Islanders: 33-19-7 SU, 29-30 ATS, 23-33-3 O/U
Evgeni Malkin made a huge impact in his return to the lineup on Thursday night. Malkin had missed the last two weeks due to injury, and the Penguins were not the same without him on the ice. The two-time Art Ross Trophy winner notched two assists in Game 3, and he made a huge impact on defense too.
That helped take some of the pressure off Sidney Crosby and opened things up for the rest of the Penguins. Crosby led the Pens in points, goals, and assists once again this season, and even though he is in the twilight of his career, he is still playing at an elite level.
Barry Trotz has put an emphasis on shutting down Crosby, so others have had to rise to the occasion. Veteran Jeff Carter is leading the charge in that regard, leading the Penguins with four points and three goals in the playoffs. Carter found the back of the net twice in Game 3, and his power-play goal midway through the third period was a thing of beauty.
Pittsburgh needs more out of wingers Bryan Rust and Jake Guentzel. Both players have just one point through three games against the Isles, but they were two of the top four scorers during the regular season. Rust and Guentzel were right behind Crosby in terms of goals, yet they haven't been able to break through this postseason.
Cal Clutterbuck was a force to be reckoned with in Game 3. He scored twice in the third period to give the Islanders a chance to make the comeback, but the hosts could never pull ahead. Clutterbuck stationed himself in front of the net and wasn't able to be moved easily by Pittsburgh's defenders, allowing him to get tips and great scoring chances. Although New York ended up losing the game, the Isles might have found something to exploit.
The Islanders aren't known for their scoring. This is a Trotz team, so the emphasis lies in defense. Only one player tallied more than 35 points during the regular season, and there were no 20-goal scorers. Mathew Barzal led the team with 45 points, but he also led the team with 48 penalty minutes. That points to the nature of this Islanders team under Trotz. He has yet to light the lamp against the Penguins in the playoffs, so the Isles are hoping he gets going.
Mid-season acquisition Kyle Palmieri is one to watch too. Palmieri notched two goals against the Penguins in Game 1, but he failed to record a point in the last two games. He took four shots on Thursday night without getting one past Tristan Jarry.
Pittsburgh Penguins vs. New York Islanders Series History
05/20/2021 - Pittsburgh 5 (+1.5) at New York 4 (Over 5.5)
05/18/2021 - New York 1 (+1.5) at Pittsburgh 2 (Under 5.5)
05/16/2021 - New York 4 (+1.5) at Pittsburgh 3 (Over 5)
Projected Goalies
Pittsburgh: Tristan Jarry (25-9, 2 SO, 2.75 GAA, .909 SV%)
New York: Semyon Varlamov (19-11, 7 SO, 2.04 GAA, .929 SV%)
2021 NHL Playoff First Round Betting Resources
Odds per BetMGM - Subject to Change
We may be compensated by the company links provided on this page.
Read more