NHL
Last Updated Aug 30, 2021, 9:44 AM
Lightning vs. Hurricanes Predictions, Odds, Preview
June 1, 2021

by Joe Williams
VI Betting Expert
VegasInsider.com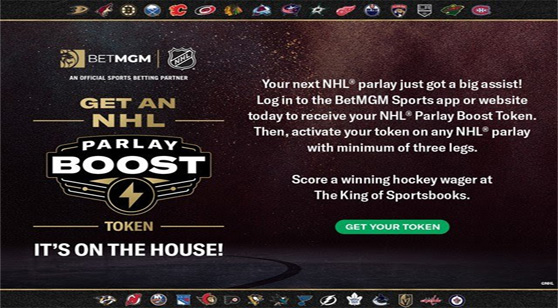 Tampa Bay Lightning vs. Carolina Hurricanes Game 2 Predictions
Score Prediction Lightning 3 Hurricanes 2
The defending champion Lightning picked up the 2-1 road win in Game 1 against the Hurricanes in front of a raucous crowd of 16,299 in Raleigh. It was a close game, and you can expect the remainder of the series to mirror the opening game, as both of these teams posted 75 or more points during the regular season.
With the win, the Lightning secured home-ice advantage. The Hurricanes didn't necessarily play poorly, and they dictated tempo for a good chunk of the game. However, Andrei Vasilevskiy was nearly unbeatable, sans for a power-play goal by Jake Bean, his first-ever playoff goal. And while it's great news that the rookie was able to contribute, it's bad news that he was the only Hurricanes player to light the lamp.
The power outage for the Hurricanes was rather surprising given that they scored 3.1 goals per game in the regular season to rank 11th. Their defensive effort was right on par, as they allowed just 2.4 goals per game to rank fifth in the NHL. Bean also scored on the power play, and the Canes were second overall in the league at 25.6 percent during the regular season. They'll likely need to meet or exceed those numbers if they want to level this series.
The Lightning also struck on the power play. Brayden Point opened the scoring at 8:15 of the second period, but the second goal, and the game-winning tally, came from an unlikely source. Barclay Goodrow, playing in just his second postseason game with the team after missing the first five games, notched his first-ever game-winning playoff goal at 12:39 of the third period. The fact the Lightning won with most of their big guns failing to get on the board was rather good news for them.
The defending champs match the Hurricanes on offense, but where they have the advantage is in the crease. A Vezina winner, and a Stanley Cup goaltender, against a rookie is likely to make the difference in this game, and perhaps in this series.
Tampa Bay Lightning vs. Carolina Hurricanes Game 2 Best Bets
Lightning -110
UNDER 5.5 (-110)
The goal total has gone UNDER in three straight games played between the Tampa Bay Lightning and the Carolina Hurricanes. (AP)
Tampa Bay Lightning vs. Carolina Hurricanes Game 2 Odds
Lightning -110
Hurricanes -110
Lightning (+1.5) -275
Hurricanes (-1.5) +225
OVER 5.5 (-110)
UNDER 5.5 (-110)
Tampa Bay Lightning vs. Carolina Hurricanes Game 2 Betting Analysis
Venue: PNC Arena
Location: Raleigh, North Carolina
TV-Time: NBCSN - 7:30 p.m. ET
Tampa Bay Lightning:41-18-4 SU, 28-35 PL, 30-30-3 O/U
Carolina Hurricanes: 40-13-10 SU, 28-35 PL, 27-30-6 O/U
The Hurricanes ended up outshooting the lightning 38-30, and they had more shots in each of the three periods. Tampa Bay tried to jam up the neutral zone, and did a good job, but Carolina has tremendous speed to break that trap and create in the offensive end. The speed of the Hurricanes is a huge advantage, and the young Carolina side can match Tampa in depth up front. The biggest difference is in the crease, and Nedeljkovic did a great job. He let in one bad goal on 30 shots. Unfortunately, that was the difference.
The loss in Game 1 cannot be put all on Nedeljkovic, not even close. The Hurricanes failed to get 37 of their 38 shots past Vasilevskiy. They'll need to get Sebastian Aho, Andrei Svechnikov and Vincent Trocheck going up front, and Dougie Hamilton on the blue line. If Carolina can generate more offense, they will win this game, even if Tampa steps up their offense a little. We should see a much more desperate effort from the Hurricanes in Game 2, and it will likely result in another one-goal game. Each of the past five have been one-goal games, with just two wins in that span. They'll come up just short again here.
Tampa Bay Lightning vs. Carolina Hurricanes Series History
05/30/2021 - Tampa Bay 2 (+1.5) at Carolina 1 - Under 5.5
04/20/2021 - Carolina 4 (+1.5) at Tampa Bay 1 - Under 5.5
04/19/2021 - Carolina 2 (+1.5) at Tampa Bay 3 - Under 5.5
Projected Goalies
Tampa Bay: Andrei Vasilevskiy (31-10, 5 SO, 2.21 GAA, .925 SV%)
Carolina: Alex Nedeljkovic (15-5, 3 SO, 1.90 GAA, .932 SV%)
2021 NHL Playoff Betting Resources
Odds per BetMGM - Subject to Change
We may be compensated by the company links provided on this page.
Read more