NHL
Last Updated Aug 30, 2021, 13:44 PM
Golden Knights vs. Avalanche Predictions, Odds, Preview
June 2, 2021

by Joe Williams
VI Betting Expert
VegasInsider.com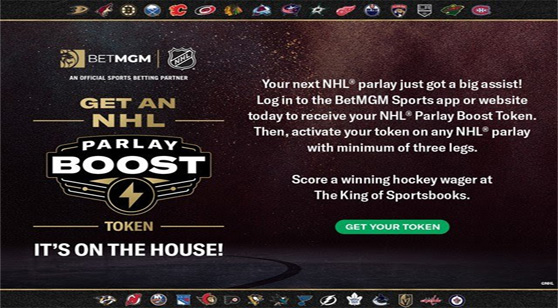 Vegas Golden Knights vs. Colorado Avalanche Game 2 Predictions
Score Prediction Avalanche 3 Golden Knights 2
The series opener was an absolute disaster for the Golden Knights. They played a grueling seven-game series against the Minnesota Wild, and it obviously took a toll on them. Head coach Peter DeBoer went with Robin Lehner, giving Marc-Andre Fleury a breather, but that was a mistake.
Lehner was rusty after not playing once in the Minnesota series, and Colorado was all over him for seven goals. He took one for the team, as VGK sacrificed a game to give Fleury, their Vezina Trophy finalist, a much-needed rest. But it was rather costly, as Vegas now needs to win four of the next six to advance, and that's a tall order against a Stanley Cup favorite in Colorado, who looks poised to go very deep into these playoffs.
There were no such issues in the crease for the Avalanche. Grubauer was also named one of three Vezina Trophy finalists on Tuesday. He allowed just one goal on 25 shots in Game 1 despite a week off in between series. The layoff certainly didn't affect him, and it didn't affect the offense, either. With Fleury back in between the pipes for Vegas, you can expect a much closer game, although the final result should be the same.
Grubauer was 4-2-1 with a 1.86 GAA and .935 SV% in his seven regular-season appearances against the Golden Knights, so his amazing Game 1 performance was not terribly surprising. Gabriel Landeskog (2 G, 1 A), Nathan MacKinnon (2 G, 1 A) and Cale Makar (1 G, 3 A) paced the offense, and Mikko Rantanen (1 G, 1 A) also joined the multi-point performers club.
Vegas Golden Knights vs. Colorado Avalanche Game 2 Best Bets
Golden Knights (+1.5) -160
UNDER 5.5 (-105)
The Colorado Avalanche have won 10 straight games, and have scored four or more goals in seven straight games. (AP)
Vegas Golden Knights vs. Colorado Avalanche Game 2 Odds
Golden Knights +165
Avalanche -200
Golden Knights (+1.5) -160
Avalanche (-1.5) +135
OVER 5.5 (-115)
UNDER 5.5 (-105)
Vegas Golden Knights vs. Colorado Avalanche Game 2 Betting Analysis
Venue: Ball Arena
Location: Denver, Colorado
TV-Time: NBCSN - 10:00 p.m. ET
Vegas Golden Knights: 44-17-3 SU, 31-33 PL, 32-30-2 O/U
Colorado Avalanche: 44-13-4 SU, 28-33 PL, 31-29-1 O/U
The Golden Knights will be without their sandpaper, as Ryan Reaves was suspended for a roughing and unsportsmanlike conduct incident involving Ryan Graves in Game 1. VGK is also likely to be without Mattias Janmark due to an upper-body injury. He was actually smashed by Graves earlier in the game, which is the Avalanche player was a marked man. Janmark's potential absence cannot be discounted, even though he is a bottom-six forward. He had a hat trick in Game 7 against the Minnesota Wild.
Keegan Kolesar is likely to draw in for VGK, so they will get a little bit of the toughness back that Reaves possesses. Former Blackhawks forward Dylan Sikura is likely to replace Janmark, so they lose a little in that situation.
Vegas might benefit the most from two full days of rest between Game 1 and 2, as they got a chance to regroup. And the time off is the only thing to slow Colorado down, as they likely wanted to get right back on the ice as quickly as possible. Colorado won't push around Vegas like they did in the series opener, although the Golden Knights are likely to suffer the same fate in the end - a loss. Expect another higher-scoring affair, with VGK coming up just short.
Vegas Golden Knights vs. Colorado Avalanche Series History
05/30/2021 - Vegas 1 at Colorado 7 (-1.5) - Over 5.5
05/10/2021 - Colorado 2 at Vegas 1 (+1.5) - Under 5.5
04/28/2021 - Colorado 2 at Vegas 5 (-1.5) - Over 6
Projected Goalies
Vegas: Marc-Andre Fleury (26-10, 6 SO, 1.98 GAA, .928 SV%)
Colorado: Philipp Grubauer (30-9, 7 SO, 1.95 GAA, .922 SV%)
2021 NHL Playoff Betting Resources
Odds per BetMGM - Subject to Change
We may be compensated by the company links provided on this page.
Read more