NHL
Last Updated Aug 30, 2021, 9:44 AM
Hurricanes vs. Lightning Predictions, Odds, Preview
June 3, 2021

by Joe Williams
VI Betting Expert
VegasInsider.com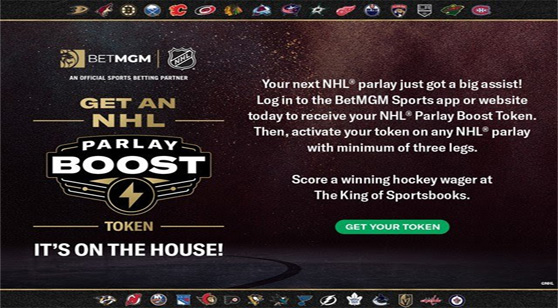 Carolina Hurricanes vs. Tampa Bay Lightning Game 3 Predictions
Score Prediction Hurricanes 4 Lightning 3
These two teams played a pair of 2-1 decisions, both of which landed in the favor of the Tampa Bay Lightning. The Carolina Hurricanes didn't play poorly in either of the games, but they also didn't score. It's always a difficult task trying to get vulcanized rubber past a Vezina Trophy finalist, and Andrei Vasilevskiy has certainly looked sharp.
The teams exchanged power-play goals in Game 1 before unlikely hero Barclay Goodrow snuck one past rookie Alex Nedeljkovic to splash water on a red-hot crowd at PNC Arena in Raleigh. In Game 2, neither team scored on the power play. Alex Killorn and Anthony Cirelli notched even-strength goals to make it 2-0. With 90 ticks left in regulation, Andrei Svechnikov crashed the net with an extra attacker, slicing Tampa's lead in half while spoiling Vasilevskiy's shutout bid. A late flurry came up short, and the Hurricanes are forced to regroup, down 2-0 in the series.
Caniacs need to look back to the team's Stanley Cup run in 2006, when the Hurricanes faced a similar situation. They lost the first two games at home against the Montreal Canadiens, heading to Bell Centre for Game 3 down 2-0. Those Hurricanes ended up rattling off four consecutive victories to flip the script. But facing the likes of Cristobal Huet, Michael Ryder and Sheldon Souray is a much different task than topping Vasilevskiy, Steven Stamkos and Nikita Kucherov. Oh, and to clinch that Game 6 victory in 2006, head coach Rod Brind'Amour scored the game-winning goal in the 3-2 win.
The Lightning do not have to look back 15 years to championship times. They simply need to look back to last fall, when Tampa Bay won in the bubble to hoist Lord Stanley's Cup. Tampa heads home, up 2-0 in the series, and they can put the pesky jerks in a very, very precarious spot with a win. Now it's the Lightning's time to shine at home. At least if Hurricanes fans want to visit, they can now wear a Carolina sweater into Amalie Arena without any issue.
Carolina Hurricanes vs. Tampa Bay Lightning Game 3 Best Bets
Hurricanes +135
OVER 5.5 +120
The goal total has gone UNDER in four straight games played between the Carolina Hurricanes and the Tampa Bay Lightning. (AP)
Carolina Hurricanes vs. Tampa Bay Lightning Game 3 Odds
Hurricanes +135
Lightning -160
Hurricanes (+1.5) -200
Lightning (-1.5) +165
OVER 5.5 +120
UNDER 5.5 -145
Carolina Hurricanes vs. Tampa Bay Lightning Game 3 Betting Analysis
Venue: Amalie Arena
Location: Tampa, Florida
TV-Time: USA - 8:00 p.m. ET
Carolina Hurricanes: 40-14-10 SU, 28-36 PL, 27-31-6 O/U
Tampa Bay Lightning: 42-18-4 SU, 29-35 PL, 30-31-3 O/U
The Hurricanes hit the road, and they face a must-win situation. Carolina was hitting on all cylinders in the Nashville series, but something has been missing here. A lot has to do with Vasilevskiy's play, as he has been near perfect with the exception of a Jake Bean power-play goal in Game 1, and a late, desperation goal with an extra attacker in Game 2.
Sebastian Aho and friends need to get going. To make matters worse for the Hurricanes, Vincent Trocheck is a question mark due to an undisclosed ailment, and Nino Niederreiter is out due to an upper-body issue.
The Lightning have David Savard listed on their injury report, as he deals with an upper-body ailment.
It looks a little grim for the Hurricanes, as they could be down two big scorers in a spot where they absolutely have to have a win. But this Carolina team has found a way before, and I think the road team trend continues with an upset victory, and it might be a little higher-scoring than the first two in this series.
Also, expect Brind'Amour to try and give his team a jump-start by using veteran Petr Mrazek in net, as Carolina needs to shake things up. But the rookie Alex Nedeljkovic certainly cannot be blamed for the two losses at home. He isn't a forward or defenseman failing to score.
Carolina Hurricanes vs. Tampa Bay Lightning Series History
06/01/2021 - Tampa Bay 2 (+1.5) at Carolina 1 - Under 5.5
05/30/2021 - Tampa Bay 2 (+1.5) at Carolina 1 - Under 5.5
04/20/2021 - Carolina 4 (+1.5) at Tampa Bay 1 - Under 5.5
Projected Goalies
Carolina: Petr Mrazek (6-2, 3 SO, 2.06 GAA, .923 SV%)
Tampa Bay: Andrei Vasilevskiy (31-10, 5 SO, 2.21 GAA, .925 SV%)
2021 NHL Playoff Betting Resources
Odds per BetMGM - Subject to Change
We may be compensated by the company links provided on this page.
Read more