NHL
Last Updated Aug 30, 2021, 9:44 AM
Avalanche vs. Golden Knights Predictions, Odds, Preview
June 10, 2021

by Jonathan Willis
VI Betting Expert
VegasInsider.com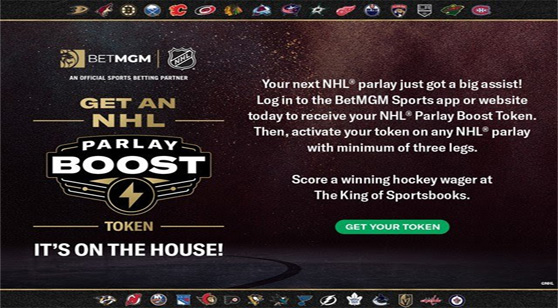 Colorado Avalanche vs. Vegas Golden Knights Game 6 Predictions
Score Prediction Golden Knights 3 Avalanche 1
The Colorado Avalanche were the Stanley Cup favorites after the first round of the playoffs. They convincingly swept the St. Louis Blues, while the Vegas Golden Knights were taken to seven games by Minnesota and Tampa Bay needed six games to overcome Florida.
Colorado became an even bigger favorite after winning the first two games of this series against Vegas. However, the Avalanche are now just one loss away from exiting the postseason after losing three straight to the Golden Knights.
Colorado has to be discouraged after Game 5. The Avalanche had a 2-0 lead going into the third period, but Alex Tuch and Marchessault scored within the first four minutes and change of the period to tie the game. Stone ended it just 50 seconds into overtime, dealing Colorado its first home loss in over two months. That defeat will stick to the Avalanche, and they will fall flat in Game 6.
Colorado Avalanche vs. Vegas Golden Knights Game 6 Best Bets
Vegas ML
Under 5.5
Vegas (-1.5) +185
The Vegas Golden Knights look to win their fourth straight game and close out the series after trailing 0-2. (AP)
Colorado Avalanche vs. Vegas Golden Knights Game 6 Odds
Avalanche +115
Golden Knights -140
Avalanche +1.5 -225
Golden Knights -1.5 +185
Over 5.5 +105
Under 5.5 -125
Colorado Avalanche vs. Vegas Golden Knights Game 6 Betting Analysis
Venue: T-Mobile Arena
Location: Las Vegas, Nevada
TV-Time: NBCSN - 9:00 p.m. ET
Colorado Avalanche: 45-15-5 SU, 29-36 PL, 32-32-1 O/U
Vegas Golden Knights: 47-17-4 SU, 34-34 PL, 33-33-2 O/U
The Golden Knights have taken control of this series thanks in large part to the play of Marc-Andre Fleury. Although Fleury allowed a weak goal from Brandon Saad late in the first period on Tuesday night, he has been solid in net after replacing Robin Lehner following a disastrous Game 1 performance. Fleury has been sharp this postseason with a 1.81 GAA and a .925 save percentage.
His play has helped Vegas rally from a 2-0 deficit, and he held firm in Game 5 after the mistake, allowing the Golden Knights to come back and win. There was a stretch where Vegas didn't have a shot on goal for over 10 minutes in the second period, yet Fleury allowed just one goal after his mistake to keep the Golden Knights in it.
Vegas' defense has been stellar too, limiting Colorado's chances after the Avalanche ran wild in the first game of the series. Colorado had just 25 shots in Game 2, 20 shots in Game 3, and 18 shots in Game 4 before mixing up their lines in order to get more pressure. The Avalanche had 30 shots on Tuesday, but their stars still had a hard time getting going.
Nathan MacKinnon has now gone three games without a point, and Gabriel Landeskog has been held pointless in three of the last four games. Only Mikko Rantanen has had some success with two goals and an assist in the last four games for Colorado. Standout second-year defenseman Cale Makar hasn't been as effective either. Makar has the potential to be one of the NHL's best offensive defenseman. He has two goals and seven assists in nine games this postseason, but he has been held without a point in the last two games and has a plus/minus of -3 in that stretch.
The Golden Knights don't have a lot of great scorers. Mark Stone and Max Pacioretty were the only two players that had more than 45 points during the regular season. However, their forwards are excellent on the backcheck and know how to stifle opponents in transition.
Pacioretty missed most of May due to injury, and he didn't play in the first six games against Minnesota. He returned for Game 7 and provided one of the six goals the Golden Knights scored, and he has provided a goal or an assist in every game this series.
William Karlsson is Vegas' point leader in the playoffs. He has 10 points over 12 games, and he has recorded two goals and four assists against Colorado. We have seen solid play out of Stone and Jonathan Marchessault too this series, and defensemen Alex Pietrangelo and Shea Theodore are standing tall along the blue line.
Colorado Avalanche vs. Vegas Golden Knights Series History
06/08/2021 - Vegas 3 (+1.5) at Colorado 2 - Under 5.5
06/06/2021 - Colorado 1 at Vegas 5 (-1.5) - Over 5.5
06/04/2021 - Colorado 2 (+1.5) at Vegas 3 - Under 5.5
Projected Goalies
Colorado: Philipp Grubauer (30-9, 7 SO, 1.95 GAA, .922 SV%)
Vegas: Marc-Andre Fleury (26-10, 6 SO, 1.98 GAA, .928 SV%)
2021 NHL Playoff Betting Resources
Odds per BetMGM - Subject to Change
We may be compensated by the company links provided on this page.
Read more