NHL
Last Updated Aug 30, 2021, 9:44 AM
Canadiens vs. Golden Knights Predictions, Odds, Preview
June 22, 2021

by Jonathan Willis
VI Betting Expert
VegasInsider.com
Montreal Canadiens vs. Vegas Golden Knights Game 5 Predictions
Score Prediction Golden Knights 4 Canadiens 2
Quebec native Nicolas Roy kept the Vegas Golden Knights from falling into a 3-1 hole on Sunday night in Montreal. Roy scored just 78 seconds into overtime to even the series between the Golden Knights and the Canadiens. Vegas will now get to host Game 5 and Game 7 in this now best-of-three to make the Stanley Cup Finals.
The Golden Knights won't put a beat down on their opponent like the Tampa Bay Lightning did with the New York Islanders on Monday night, but they will secure a convincing win over the Montreal Canadiens in Game 5.
Montreal Canadiens vs. Vegas Golden Knights Game 5 Best Bets
Vegas -1.5 +115
Over 5
Mark Stone First Goal +1000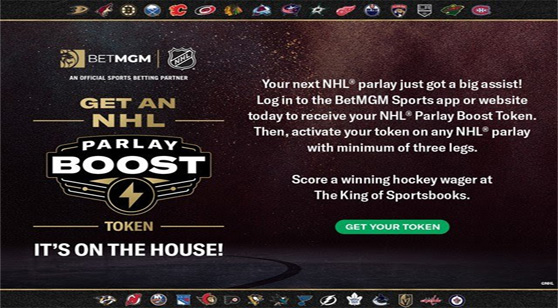 Montreal Canadiens vs. Vegas Golden Knights Game 5 Odds
Golden Knights -250
Canadiens +195
Golden Knights (-1.5) +115
Canadiens (+1.5) -140
Over 5 +195
Under 5 -250
Montreal Canadiens vs. Vegas Golden Knights Game 5 Betting Analysis
Venue: T-Mobile Arena
Location: Las Vegas, Nevada
TV-Time: NBCSN - 9:00 p.m. ET
Vegas Golden Knights: 50-18-5 SU, 36-37 PL, 34-35-4 O/U
Montreal Canadiens: 34-25-12 SU, 35-36 PL, 28-38-5 O/U
Vegas did not get off to a great start in Game 4. The Golden Knights had just four shots in the first period compared to 11 for the Canadiens. However, Robin Lehner stood tall in net and shut the door on Montreal.
This game was scoreless for nearly 40 minutes. The Canadiens finally broke the dead lock with 65 seconds left in the second period as Paul Byron scored to put Montreal up 1-0. Nick Suzuki found a streaking Byron, giving him the puck with only Lehner to beat, and he made the most of the opportunity. The Golden Knights only had six shots in the third period, but they scored the period's lone goal when Brayden McNabb beat Carey Price midway through the frame. That eventually sent the game to overtime where Roy drew the series level at 2-2.
Vegas head coach Peter DeBoer gave Lehner his first start in three weeks on Sunday night. Lehner played very well considering his long layoff, stopping 27 of the 28 shots he faced against the Canadiens.
Afterwards, DeBoer was asked whether or not the Golden Knights would make Lehner the starter over Marc-Andre Fleury. DeBoer told the media that Fleury was not benched for his mistake in Game 3, but rather due to rest. However, it seems likely that DeBoer will go with Lehner again in Game 5.
Bringing the series back home will be good for Vegas. The Golden Knights have been unable to do much with their forwards against the Canadiens, but they should benefit from having the last change on Tuesday.
Montreal has been using Phillip Danault, Brendan Gallagher, and Artturi Lehkonen to put the clamps on Vegas' forwards. Danault has been particularly effective in a defensive role, and the Canadiens have given him more ice time than any other forward. He has just two assists this postseason, but his play is a big part of why Montreal keeps frustrating opposing teams.
DeBoer will want to have his best goal scorers on the ice as much as possible when Montreal's best defensive forwards are on the bench. That could finally unlock Mark Stone, Jonathan Marchessault, and Max Pacioretty. None of the three have goals in this series, and they have combined for just three assists through four games against the Canadiens.
In the regular season, Stone, Pacioretty and Marchessault led the Golden Knights in points. They had been solid through Vegas' first two series, but they have been thrown off-track by Montreal. If they can get going in Game 5, they can put Montreal in a real bind as this team can't win a high-scoring game.
Nick Suzuki has notched an assist in each of the last two games for Montreal. The only player with more points than Suzuki is Tyler Toffoli, and he has just a goal and an assist in this series. Montreal doesn't need many goals to win with the indomitable Carey Price between the pipes, but they have to get at least three goals to like their chances..
Carey Price and the Canadiens are looking for one more win to knock out the Knights and advance to the Stanley Cup. (AP)
Montreal Canadiens vs. Vegas Golden Knights Series History
06/20/2021 - Vegas 2 at Montreal 1 (+1.5) - Under 5.5
06/18/2021 - Vegas 2 at Montreal 3 (+1.5) - Under 5.5
06/16/2021 – Montreal 3 (+1.5) at Vegas 2 - Under 5.5
06/14/2021 – Montreal 1 at Vegas 4 (-1.5) - Under 5.5
Projected Goalies
Vegas: Marc-Andre Fleury (26-10, 6 SO, 1.98 GAA, .928 SV%)
Montreal: Carey Price (12-7, 1 SO, 2.64 GAA, .901 SV%)
2021 NHL Playoff Betting Resources
Odds per BetMGM - Subject to Change
We may be compensated by the company links provided on this page.
Read more