NHL
Last Updated Aug 30, 2021, 9:44 AM
Golden Knights vs. Canadiens Predictions, Odds, Preview
June 24, 2021

by Jonathan Willis
VI Betting Expert
VegasInsider.com
Vegas Golden Knights vs. Montreal Canadiens Game 6 Predictions
Score Prediction Canadiens 3, Golden Knights 1
The Montreal Canadiens are one win away from making an extremely improbable run to the Stanley Cup Finals. They were the biggest underdog entering the postseason, and they were more than 100-1 to win it all after falling behind the Toronto Maple Leafs, 3-1 in their first round series.
Montreal persevered to upset Toronto and swept Winnipeg, and the Canadiens now have the Vegas Golden Knights on the cusp of elimination.
Montreal is hoping to become the first Canadian team to reach the Stanley Cup Finals in a decade. The Canadiens were the last team from the Great White North to win the Stanley Cup in 1993, as Edmonton lost in seven games to Carolina in 2006 and Boston beat Vancouver in seven games in 2011.
Vegas Golden Knights vs. Montreal Canadiens Game 6 Best Bets
Vegas has been unable to come up with an answer against Montreal's defense since Game 1. The Canadiens know if they score three goals against the Golden Knights, they are in great shape since Price is now 19-0 when his team scores at least three goals in the playoffs.
Montreal will get the goals needed to reach the Stanley Cup Finals for the first time in 28 years.
Montreal +115
Under 5
Nick Suzuki First Goal +1200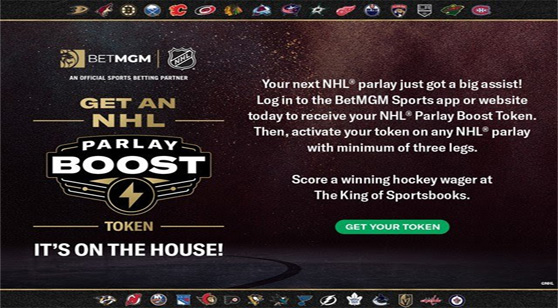 Vegas Golden Knights vs. Montreal Canadiens Game 6 Odds
Vegas -150
Montreal +125
Vegas (-1.5) +180
Montreal (+1.5) -225
Over (5) -130
Under (5) +105
Vegas Golden Knights vs. Montreal Canadiens Game 6 Betting Analysis
Venue: Centre Bell
Location: Montreal, Quebec
TV-Time: USA - 8:00 p.m. ET
Vegas Golden Knights: 50-19-5 SU, 35-39 ATS, 34-35-5 O/U
Montreal Canadiens: 35-25-12 SU, 36-36 ATS, 28-38-6 O/U
This is not where the Golden Knights thought they would be in this series. Vegas was expected to make short work of Montreal and take on Tampa Bay in the Stanley Cup Finals, but the Canadiens have continually frustrated the Golden Knights with their rock-solid defense and backchecking forwards.
Vegas' forwards have been unable to do much of anything against Montreal's constant pressure. Max Pacioretty finally got on the board with a goal against his former team early in Game 5 on Tuesday, but that was the only goal that Carey Price would allow.
Pacioretty's goal was the first from a top-six forward for the Golden Knights in this series. Vegas' other top options have been either held in check or completely shut down.
Mark Stone has yet to record a point despite being on the ice for at least 18 minutes in every game this series. Jonathan Marchessault has a single assist against the Canadiens, and Alex Tuch and Reilly Smith have just two assists. William Karlsson has had the most success to this point, yet he has just three assists through five games.
The Golden Knights have been unable to kickstart any offense with their power play in this series. They weren't a great power play unit in the regular season, converting on just 17.8% of their opportunities, but they have been awful against the Canadiens.
Vegas had converted on four of its 26 power plays in its first two series, but the Golden Knights have been shut out on the power play against the Canadiens. They are 0 for 15 on the man advantage after another lackluster showing in Game 5.
Montreal hasn't allowed a power play goal in 12 straight games this postseason, and opponents are 0 for 28 while up a man in that stretch.
If Montreal ends up winning this series, there is little doubt that Price will be the MVP. Price has been sensational this postseason with a 2.02 GAA and a .933 save percentage. His only off game in this series was in Game 1, and he has not allowed more than two goals in a game since the 4-1 loss.
The Canadiens' top forwards had their best performances of the series in Game 5. Tyler Toffoli notched two assists and now leads Montreal with 14 points, Nick Suzuki recorded two assists and the empty-net goal to seal the win in the final seconds, and rookie Cole Caulfield notched his third goal of the series on Tuesday night.
Carey Price and the Canadiens look to stop the Golden Knights again and advance to the Stanley Cup. (AP)
Montreal Canadiens vs. Vegas Golden Knights Series History
06/22/2021 - Montreal 4 (+1.5) at Vegas 1 - Under 5.5
06/20/2021 - Vegas 2 at Montreal 1 (+1.5) - Under 5.5
06/18/2021 - Vegas 2 at Montreal 3 (+1.5) - Under 5.5
06/16/2021 – Montreal 3 (+1.5) at Vegas 2 - Under 5.5
06/14/2021 – Montreal 1 at Vegas 4 (-1.5) - Under 5.5
Projected Goalies
Vegas: Marc-Andre Fleury (26-10, 6 SO, 1.98 GAA, .928 SV%)
Montreal: Carey Price (12-7, 1 SO, 2.64 GAA, .901 SV%)
2021 NHL Playoff Betting Resources
Odds per BetMGM - Subject to Change
We may be compensated by the company links provided on this page.
Read more