NHL
Last Updated Aug 30, 2021, 9:44 AM
Lightning vs. Canadiens Predictions, Odds, Preview
July 2, 2021

by Jonathan Willis
VI Betting Expert
VegasInsider.com
Tampa Bay Lightning vs. Montreal Canadiens Game 3 Predictions
The Montreal Canadiens are staring down the barrel of an 0-2 hole. Montreal could only light the lamp once in each of its first two games against the Tampa Bay Lightning. Andrei Vasilevskiy has been superb in net in this series, and his play is the biggest reason why the Lightning are two wins away from repeating as Stanley Cup champions.
Carey Price has surrendered eight goals over the last two games. Most of those goals cannot be held against him, and there's no question that Montreal would not be here without its star backstop. Price has won 19 straight playoff games in which the Canadiens have scored at least three goals, highlighting his strong play over the last several postseasons. The Canadiens might not get three goals in Game 3, but they will get a vintage performance from Price.
Score Prediction Canadiens 2 Lightning 1
Tampa Bay Lightning vs. Montreal Canadiens Game 3 Best Bets
Montreal ML +110
Under 0.5 1P goals +260
Under 5
The Tampa Bay Lightning have covered the puck line in three straight games when facing the Montreal Canadiens as favorites. (AP)
Tampa Bay Lightning vs. Montreal Canadiens Game 3 Odds
Tampa Bay -135
Montreal +110
Tampa Bay (-1.5) +200
Montreal (+1.5) -250
Over 5 -115
Under 5 -105
Tampa Bay Lightning vs. Montreal Canadiens Game 3 Betting Analysis
Venue: Centre Bell
Location: Montreal, Quebec
TV-Time: NBC - 8:00 p.m. ET
Montreal Canadiens: 36-27-12 SU, 37-38 PL, 29-38-8 O/U
Tampa Bay Lightning: 50-20-6 SU, 35-41 PL, 34-37-5 O/U
This is a must-win game for Montreal. Only four teams have ever come back from a 3-0 deficit in the NHL playoffs, and only the 1942 Toronto Maple Leafs were able to do it in the Stanley Cup Finals. It will be an uphill battle for the Canadiens though as teams that take a 2-0 lead have gone on to win the Stanley Cup Finals over 90% of the time.
Although Montreal lost Game 2, the Canadiens can take some comfort with their level of play. They largely outplayed the Lightning on Wednesday night. They outshot the Lightning 43 to 23, and the Canadiens had just two giveaways.
All three of Tampa Bay's goals had a level of luck involved in them. Anthony Cirelli scored the first goal of the game on a little flip towards the net that Carey Price never picked up due to all the traffic in front of him. Blake Coleman's goal came less than a second before the end of the second period off a two-on-one breakaway that stemmed from a turnover. Ondrej Palat had a gift of a goal too as Montreal defenseman Joel Edmundson lazily dumped a pass behind his net that Palat jumped on and banked off Price's skate and into the net.
Montreal did an excellent job shutting down Tampa Bay's top forwards. Nikita Kucherov, Steven Stamkos, and Brayden Point were all held without a point in Game 2. It was only the third time in this postseason that all three players were held scoreless, and the Lightning failed to convert on any of their power play opportunities as well.
Shortly before the start of Wednesday's game, it was announced that Alex Killorn would not be on the ice. Jon Cooper would not disclose the specific injury or its extent, but it appears that Killorn suffered a lower-leg injury as a result of blocking a shot in Game 1. Killorn has been described as day-to-day. He is tied for second on the team with eight goals, and he is one of the five players on the ice for Tampa Bay's power play.
It's probably going to be more difficult for Tampa Bay to have quality chances in Game 3. As the series shifts to Montreal, the Canadiens will now have the benefit of putting their players on the ice last. That means Montreal will get to counter Tampa Bay's top line with their superb defensive forwards. Phillip Danault, Artturi Lehkonen, and Brendan Gallagher have all done a great job helping stifle opponents' best scorers.
The Canadiens have found it exceptionally difficult to beat Vasilevskiy though. He's only allowed two goals through two games, and both of those goals were the result of multiple deflections on the way to the net. Vasilevskiy has a 1.89 GAA and a .939 save percentage this postseason.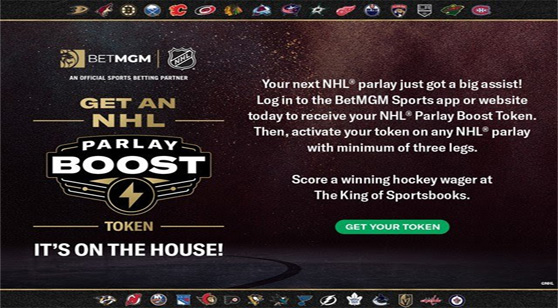 Montreal Canadiens vs. Tampa Bay Lightning Series History
06/30/2021 - Montreal 1 at Tampa Bay 3 (-1.5) - Under 5.5
06/28/2021 - Montreal 1 at Tampa Bay 5 (-1.5) - Over 5.5
03/05/2020 - Montreal 0 at Tampa Bay 4 (-1.5) - Under 6
01/02/2020 - Tampa Bay 2 at Montreal 1 (+1.5) - Under 6.5
Projected Goalies
Montreal: Carey Price (12-7, 1 SO, 2.64 GAA, .901 SV%)
Tampa Bay: Andrei Vasilevskiy (31-10, 5 SO, 2.21 GAA, .925 SV%)
2021 NHL Playoff Betting Resources
Odds per BetMGM - Subject to Change
We may be compensated by the company links provided on this page.
Read more