NCAAB
Last Updated Aug 30, 2021, 9:45 AM
Syracuse vs. Houston Predictions, Odds, Preview
Mar. 27, 2021

Syracuse vs. Houston Predictions
No. 11 seed Syracuse is riding the hot hand of the coaches' son to victories in the NCAA Tournament, which has been quite the magical run so far. Head coach Jim Boeheim's son Buddy Boeheim has been on fire in the Big Dance, and really, all throughout the postseason.
In Saturday's Sweet 16 finale, the Boeheim duo and the Orange will face a tough test against No. 2 seed Houston Cougars in the Midwest Region semifinals at Bankers Life Fieldhouse in a 9:55 p.m. ET tip that will be aired nationally on TBS.
He was one of four Orange players in double digits against West Virginia in the second round, going for a team-best 25 while hitting six three-pointers. Boeheim is also averaging 28.3 PPG in four games during the postseason, while cashing in on 55.8% of his three-pointer attempts and a whopping 91.7% of his free-throw attempts.
The win over West Virginia followed up a dominant showing against San Diego State in the opening round, as the Orange won 78-62 as three-point underdogs. They were briefly trailing in the first half, but from the midway point of the first half through the end of the game they were comfortably covering. Speaking of covering, the Orange head into this game 5-1 SU, and an impressive 6-0 ATS since an 84-77 loss on Feb. 27 at Georgia Tech.
This Houston team has welled up memories of the Phi Slama Jamma era, and the deep runs of the Cougars in previous NCAA Tournaments back in the day. The Cougars are a perfect 5-0 SU in the postseason, although they failed to cover last time out against 10-seed Rutgers in a 63-60 game. They're lucky to have scratched out the win. That low-scoring affair splashed cold water on a 3-0 UNDER run, too.
The Cougs have won nine straight games overall since a 68-63 loss at Wichita State on Feb. 18, and they're a respectable 6-3 ATS during the nine-game winning streak. The OVER has also cashed in six of those outings.
The biggest concern for Houston is that Dejon Jarreau is on the injury report, still, with a hip injury. He averaged 10.9 PPG with 5.3 RPG and 4.1 APG in 23 regular-season games, and he dropped 17 points on Rutgers in the second round after being severely limited against Cleveland State in the opening round. He played injured in both games.
Score Prediction: Syracuse 69 Houston 65
Best Bets - Side: Syracuse
Best Bets - Total: Under
Premium Picks - Syracuse vs. Houston
Popular March Madness Tools
Sweet 16 Predictions
Saturday's Free Picks - Mar. 27, 2021
Syracuse vs. Houston Betting Odds
Odds Subject to Change
Handicapping Syracuse vs. Houston
Matchup-Region: Midwest - 11 vs. 2
Venue: Bankers Life Fieldhouse
Location: Indianapolis, Indiana
Date: Mar. 27, 2021
Time-TV: 9:55 p.m. (ET) - TBS
The Cougars probably should've been bounced by the Scarlet Knights last round, but Rutgers just couldn't finish. Houston did, and Jarreau was a big part of that success in the final moments. The health of Jarreau is a huge, huge concern for the Cougars, as well as potential bettors. If he is able to play, he gives the Houston backcourt a steadying force. But if he cannot go, the Cougs might be in disarray, and a straight-up win by the Orange is the likely outcome.
Houston has won nine in a row, but we've seen them play poorly against some average opponents this season. They were topped at Wichita State by a team which barely got into the field of 68, falling in the First Four game against Drake last week. They were also dusted 82-73 at East Carolina on Feb. 3 as 16.5-point favorites, while also losing to non-tournament team Tulsa on Dec. 29. The Cougars can lose their focus in games they are favored, and that's a concern against the Orange.
Syracuse is on a magical run thanks to Buddy. They have won back-to-back games in the tournament as an underdog, and they're on a 6-0 ATS run. The Orange are running hot, and there is plenty of optimism among bettors on the underdog, and especially so with Houston's best player nursing an injury and clearly not 100%. Jarreau gutted out the win over Rutgers, but was clearly affected and was limited to just one minute against Cleveland State.
NCAA Tournament Betting Results
1st Rd: Syracuse 78 San Diego State 62, Orange +3, Over 138
2nd Rd: Syracuse 75 West Virginia 72, Orange +4, Under 149
1st Rd: Houston 87 Cleveland State 56, Cougars -20.5, Over 134.5
2nd Rd: Houston 63 Rutgers 60, Cougars -7.5, Under 131.5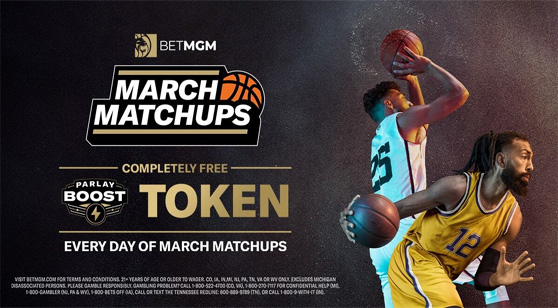 Betting Stats & Analysis - Syracuse
18-9 SU, 14-13 ATS, 14-13 O/U
The Orange find themselves in a spot they have apparently really liked lately - a single-digit underdog. They are 4-0 ATS in the past four as an underdog of seven or fewer points, including both games in the NCAA Tournament so far. While a lot of people are talking about Boeheim, defense has been just as big of a success for the Orange in the postseason, if not more so.
Syracuse has allowed 72, 62, 72 and 68 in the four-game postseason run, and 54 and 70 in the final two regular-season games. That's just 66.3 PPG allowed over the past six games, which is a huge improvement over their season numbers of 70.8 PPG. Their overall numbers rank the Orange just 199th in the nation.
The Orange have covered six straight games overall, while hitting in four in a row as the underdog. The Orange are also 5-0 ATS across their past five neutral-site games, while cashing in six in a row against teams with a winning overall number. Syracuse is also on a 6-0 ATS run in the NCAA Tournament as an underdog.
The Orange are working on a 21-7 OVER run as an underdog, too, while going 11-2 in the previous 13 neutral-site contests. That includes a 3-1 OVER run so far during the postseason.
Betting Stats & Analysis - Houston
26-3 SU, 19-9 ATS, 14-14 O/U
The Cougars are not a flashy team despite the offensive numbers they put up recently against Cleveland State and Cincinnati. The Cougars were good for 77.2 PPG this season, good for 53rd in the nation, and they struggled shooting the ball, too. They were just 43.8% from the field, or 194th overall, and 35.6% from behind the three-point line, good for 86th. At the free-throw stripe they're hitting at a 73.3% clip.
Defensively is where it's at for Houston. They have allowed just 57.6 PPG to rank second in the nation, behind just Loyola Chicago. And the Cougars defense had it on lockdown, allowing opponents to hit just 37.0% to rank first overall. They're fourth in the country against three-pointers, too, as foes have hit just 27.4%.
Houston hits the hardwood 13-5 ATS across the past 18 games overall, and they're 7-2 ATS in the past nine neutral-site outings. The Cougs are also 8-2 ATS in the past 10 neutral-site appearances as a favorite.
The Cougars hit the OVER in the opening game against Cleveland State, going for 87 points, as they easily covered a 20.5-point number, but the offense grinded to a halt in the 63-60 win over Rutgers as 7.5-point favorites. The OVER cashed in the first game, the UNDER hit in the second game. Like the line, and even the overall result of the game, a lot with the total hinges on the health of Jarreau.
Key Players to Watch
Syracuse
Boeheim rolled up 16.0 PPG with 2.8 APG, 2.5 RPG and 1.5 SPG in 20 games during the regular season, and he was good for 85.3% from the charity stripe. While he gets all of the headlines, and rightly so, he didn't do it alone. Alan Griffin was good for 15.3 PPG and 6.6 RPG in 23 regular-season games, while Quincy Guerrier went for 14.5 PPG and 9.0 RPG in the regular season. Marek Dolezaj also was good for 10.2 PPG, as the Orange have several options which can score and contribute. Boeheim is good for 28.3 PPG in four postseason games and he has hit a ridiculous 91.7% from the charity stripe during the span, showing up when the pressure has been the greatest.
Houston
Quentin Grimes was good for a team-high 17.9 PPG and 6.2 RPG during the regular season, and Justin Gorham pulled down 9.4 RPG in 23 games. Jarreau averaged 10.9 PPG during the regular season, and was a jack of all trades with 5.3 RPG, 4.1 APG and 1.5 SPG. The latter isn't a terribly consistent free-throw shooter, hitting less than 70% from the line. Don't forget about Marcus Sasser, either, as he can sometimes be overlooked. He was good for 13.5 PPG, while hitting 86% from the stripe.
Syracuse has been a great investment for bettors recently, going 5-1 SU and 6-0 ATS in its last six games. (AP)
We may be compensated by the company links provided on this page.
Read more