NCAAB
Last Updated Aug 30, 2021, 9:45 AM
Villanova vs. Baylor Predictions, Odds, Preview
Mar. 27, 2021

Villanova vs. Baylor Predictions
The Villanova Wildcats tangle with the Baylor Bears in a Sweet 16 matchup at 5:15 p.m. ET at Hinkle Fieldhouse in Indianapolis, and the game will be televised nationally on CBS.
The Wildcats are still trying to learn to win without point guard Colin Gillespie, who suffered a torn medial collateral ligament in his knee back in early March.
Chris Arcidiacono has seen an increased role in Gillespie's absence, while Caleb Daniels and Justin Moore are each being tasked with more responsibilities. They have made it to the Sweet Sixteen but Winthrop and North Texas aren't exactly a gauntlet teams. Facing the No. 1 seed Baylor Bears will be a huge test.
The Bears have been impressive in their two games, especially the last time out. Baylor routed No. 16 Hartford by a 79-55 win as 25.5-point favorites, just missing the number. They bounced back with an emphatic 76-63 victory over Wisconsin in the second round, cruising to a cover as 6.5-point favorites.
Baylor is averaging 77.5 PPG so far in two NCAA Tournament games, which is well below its season average of 85.3 PPG. Perhaps the best is yet to come for the Bears.
Score Prediction: Baylor 84 Villanova 69
Best Bets - Side: Baylor
Best Bets - Total: Over
Premium Picks - Villanova vs. Baylor
Popular March Madness Tools
Sweet 16 Predictions
Saturday's Free Picks - Mar. 27, 2021
Villanova vs. Baylor Betting Odds
Odds Subject to Change
Handicapping Villanova vs. Baylor
Matchup-Region: South - 5 vs. 1
Venue: Hinkle Fieldhouse
Location: Indianapolis, Indiana
Date: Mar. 27, 2021
Time-TV: 5:15 p.m. (ET) - CBS
The Bears failed to cover in the first three games of the postseason, including its stunning 83-74 loss against Oklahoma State in the Big 12 Tournament on Mar. 12. They have more than righted the ship and the loss to the Cowboys, who are now home watching this NCAA Tournament. In fact, the loss to Oklahoma State might have served as a wake-up call at just the right time. It obviously didn't bump them from the one line.
Baylor is still searching for its offensive stride. In the Wisconsin game they shot 45% from the field, going 25-of-55, while hitting 8-of-17 from behind the three-point line. So while the overall points on the board were again below their season average, it was more the Wisconsin defense dictating the tempo of the game. The Bears didn't shoot poorly, and they were a respectable 18-of-23 from the free-throw line (78.0%).
Villanova has been a six-point favorite in each of its first two NCAA Tournament games, and they have passed with flying colors. They scratched out a 73-63 win over Winthrop in the first round as the UNDER (144) connected, while they destroyed North Texas in the second round by an 84-61 win as six-point favorites and the OVER (125.5) easily cashed.
The Wildcats crushed it from the field, hitting 55.0%, or 31-of-56, and they were lights out from the perimeter with 15 successful threes on 30 attempts. 'Nova didn't get to the free-throw line very much but they didn't have to, and when they did they were 7-of-9.
NCAA Tournament Betting Results
1st Rd: Villanova 73 Winthrop 63, Wildcats -6, Under 144
2nd Rd: Villanova 84 North Texas 61, Wildcats -6, Over 125.5
1st Rd: Baylor 79 Hartford 55, Bears -25.5, Under 139
2nd Rd: Baylor 76 Wisconsin 63, Bears -6.5, Over 136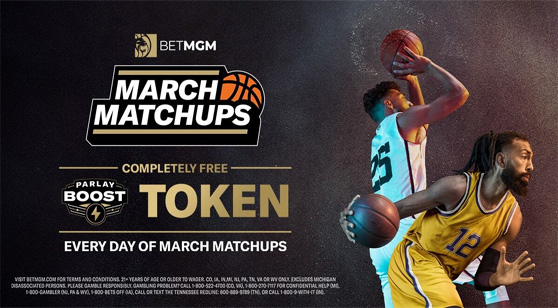 Betting Stats & Analysis - Villanova
18-6 SU, 13-10-1 ATS, 13-11 O/U
The Wildcats find themselves in a strange situation here. Villanova is a touchdown underdog against top-seed Baylor, and the Wildcats haven't been a 'dog at any point this season. They're 3-0-1 ATS in the past four gams as an underdog, and 5-1 ATS in the past six neutral-site battles as a 'dog. Again though, it's been a while. In fact, the last time Villanova was an underdog was at Seton Hall on Mar. 4, 2020 w which was the penultimate game of the season before the shutdown.
As mentioned, they have been all over the board on offense since the loss of Gillespie in the Creighton win on Mar. 3. The Wildcats struggled with just 52 points in a loss at Providence in the regular-season finale, losing by two. They also were dumped in their first game of the Big East Tournament by Georgetown, falling 72-71 as six-point favorites.
Villanova has always had tremendous success in the NCAA Tournament, especially under head coach Jay Wright.
They're playing in their seventh Sweet 16 in Wright's 20-year tenure as head coach, and third trip in the past five years. They're following a similar path like 2005, when 'Nova was a five-seed falling 67-66 to North Carolina in the Sweet 16. The Tar Heels went on to snap up the national championship, and that's a road Baylor is hoping to follow.
Betting Stats & Analysis - Baylor
24-2 SU, 16-10 ATS, 16-10 O/U
The Wildcats have allowed 66.9 PPG, so Baylor will have to contend with another tenacious defense. However, while 'Nova's scoring defense has been strong, their three-point defense is rather suspect. Villanova was 267th in the nation, allowing 35.0% from behind the arc, and 44.9% from the field overall, good for 244th. So Baylor might be able to finally snap out of its offensive funk.
Baylor has lost just two games overall, but both of those outings have happened across the past eight games overall. The Bears are 3-5 ATS during the span, but the Wisconsin game in the second round was a rather comfortable cover. Perhaps is a signal that things are going in the right direction again in terms of the number. They haven't covered in consecutive games since Jan. 23-27.
The Bears enter this game 8-3 ATS across the past 11 neutral-site games, and they're 7-3 ATS in the past 10 neutral-site battles as a favorite. However, in the NCAA Tournament they have covered just twice in the past seven as a favorite while going 1-1 ATS in the current installment.
Lately it has been all OVER all the time for the Bears, hitting the OVER in 12 of the past 14 games. The OVER is also 8-2 in the previous 10 neutral-site games, while cashing in six of the past eight NCAA Tournament games.
Key Players to Watch
Villanova
Jeremiah Robinson-Earl has rolled up 22.0 PPG and 7.7 RPG in three games during the postseason, and he has also dished out 4.7 APG. Arcidiacano has averaged just shy of 20 minutes in the three games in the Big East and NCAA Tournaments, and he is averaging 3.0 PPG, 2.3 RPG and 1.7 APG. Samuels is averaging 15.3 PPG and 7.7 RPG, while Moore has been good for 13.3 PPG in three postseason affairs.
Baylor
All eyes are usually on Jared Butler and Macio Teague, but Davion Mitchell is also a force. That triumvirate went for at least 13.9 PPG apiece in the regular season, and Teague was dependable in close games with an 83.6% free-throw percentage. In fact, all three are pretty reliable at the charity stripe, hitting 70% or better. In the postseason, Teague has led the way with 18.0 PPG.
Head-to-Head - Villanova vs. Baylor
These teams met on Nov. 24, 2019 at the Myrtle Beach Invitational, both as ranked teams. Butler scored 10 of his 22 points in the final six minutes, as the underdog Bears picked up an 87-78 win over the Wildcats.
After being a favorite in each of its first two tourney games, Villanova is listed as a healthy 'dog for Saturday's matchup. (AP)
We may be compensated by the company links provided on this page.
Read more