NHL
Last Updated Aug 30, 2021, 9:44 AM
Canadiens vs. Maple Leafs Predictions, Odds, Preview
May 27, 2021

by Joe Williams
VI Betting Expert
VegasInsider.com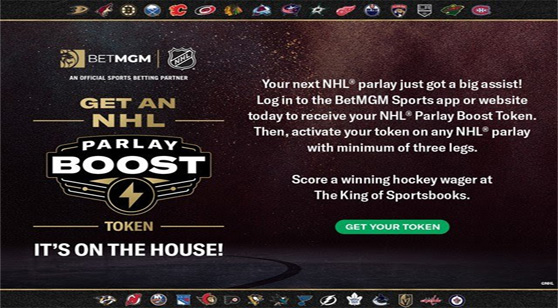 Montreal Canadiens vs. Toronto Maple Leafs Game 5 Predictions
Score Prediction Maple Leafs 3 Canadiens 2
The Toronto Maple Leafs haven't won a playoff series since 2004, but they have pushed the Montreal Canadiens to the brink of elimination.
It looked like we might get the Leafs of old, as Toronto lost to Montreal in Game 1 by a 2-1 margin in Jack Campbell's first NHL postseason start. Ever since then, Campbell has been the story. He has allowed a total of just two goals in the previous three outings, including a 32-save shutout in Game 4 in Montreal. The Canadiens have had a power outage, lighting the lamp just four times in four games. That kind of offensive production simple will not do.
William Nylander has helped pick up the slack with John Tavares on the shelf, scoring a goal in each game of the series. In fact, his four goals have equaled that of the entire Canadiens team.
Still, in the back of every bettor's mind, is that date of 2004. And 1967. The Maple Leafs just haven't had a lot of postseason success, and even when things are going well, most bettors and fans are muted about their excitement involving Toronto. But Montreal's offense has been so moribund in this series that it's hard to envision a sudden burst of output.
It will be a lower-scoring game, for both teams, and it will be a hard-checking, tight game in Toronto, but it will go in favor of the home side, as they advance to face the Winnipeg Jets in the next round.
Montreal Canadiens vs. Toronto Maple Leafs Game 5 Best Bets
Canadiens +1.5 (-130)
Under 5.5 (-130)
The Toronto Maple Leafs have now won three straight games against the Montreal Canadiens aftering dropping Game 1 at home. (AP)
Montreal Canadiens vs. Toronto Maple Leafs Game 5 Odds
Canadiens +200
Maple Leafs -250
Canadiens (+1.5) -130
Maple Leafs (-1.5) +105
Over 5.5 +105
Under 5.5 -130
Montreal Canadiens vs. Toronto Maple Leafs Betting Analysis
Venue: Scotiabank Arena
Location: Toronto, Ontario
TV-Time: NBCSN - 7:00 p.m. ET
Montreal Canadiens: 25-24-11 SU, 26-34 PL, 25-32-3 O/U
Toronto Maple Leafs: 38-15-7 SU, 23-37 PL, 25-31-4 O/U
There is no reason to be surprised by the amazing run of Campbell against the Canadiens, as he was 4-1-1 with a 2.16 GAA and .918 SV% in six starts against Montreal during the regular season. We keep expecting the bottom to drop out, and for Campbell to fold under the immense pressure of the playoffs. He doesn't. Surely he will fold on the road. He doesn't. So what's to say in an elimination game that he is going to suddenly go belly up, giving up several goals to extend the series?
You can count me among those very skeptical of the Leafs, especially after losing Tavares indefinitely in Game 1 due to an upper-body injury. But they turned that negative into a positive, and they have played tremendous defense while getting timely goaltending. The defense might be the most surprising of all, and what has been lacking from this team in recent seasons. So perhaps the Buds are on their way to advancing to the second round for the first time in 17 years. But if the Canadiens are able to do the unthinkable and push the season back to Montreal, the hand wringing will begin again in Hogtown.
Montreal Canadiens vs. Toronto Maple Leafs Series History
05/25/2021 - Toronto 4 (-1.5) at Montreal 0 - Under 5.5
05/24/2021 - Toronto 2 at Montreal 1 (+1.5) - Under 5.5
05/22/2021 - Montreal 1 at Toronto 5 (-1.5) - Over 5.5
Projected Goalies
Montreal: Carey Price (12-7, 1 SO, 2.64 GAA, .901 SV%)
Toronto: Jack Campbell (17-3, 2 SO, 2.15 GAA, .921 SV%)
2021 NHL Playoff First Round Betting Resources
Odds per BetMGM - Subject to Change
We may be compensated by the company links provided on this page.
Read more