NHL
Last Updated Aug 30, 2021, 9:44 AM
Canadiens vs. Lightning Odds, Picks and Predictions
July 7, 2021

by Jonathan Willis
VI Betting Expert
VegasInsider.com
Montreal Canadiens vs. Tampa Bay Lightning - Game 5 Predictions
Montreal avoided becoming the first team to be swept in the Stanley Cup Finals since 1998 on Monday night. The Canadiens have a long way to go before they are even in the series with the Tampa Bay Lightning though. They are prohibitive underdogs going into Game 5 in Tampa on Wednesday night, and it hasn't been easy for Montreal south of the border.
Score Prediction - Lightning 3, Canadiens 0
Montreal staved off elimination for one game. However, the Canadiens are likely to be getting ready for the golf course after Wednesday night's Game 5. Carey Price will need to have a strong performance for the Canadiens to stay alive and return home for Game 6. It will be Andrei Vasilevskiy that will shine as the Lightning repeat as back-to-back champions.
Montreal Canadiens vs. Tampa Bay Lightning - Game 5 Best Bets
Tampa Bay (-1.5) +125
Under 5
No Goal in First Period +280
The Canadiens look to stay alive with another victory in Game 5 at Tampa Bay on Wednesday night. (AP)
Montreal Canadiens vs. Tampa Bay Lightning - Game 5 Odds
Canadiens +170
Lightning -200
Canadiens (+1.5) -155
Lightning (-1.5) +125
Over (5) -135
Under (5) +110
Montreal Canadiens vs. Tampa Bay Lightning - Game 5 Betting Analysis
Venue: Amalie Arena
Location: Tampa, Florida
TV-Time: NBC - 8:00 p.m. ET
Montreal Canadiens: 37-28-12 SU, 38-39 PL, 30-38-9 O/U
Tampa Bay Lightning: 51-21-6 SU, 36-42 PL, 35-37-6 O/U
Overtime has not been good to Tampa Bay this postseason. The Lightning are now 0-4 in games that aren't decided in regulation, and they have lost an overtime game in each of their four playoff series. It's impressive that the Lightning have made it to the Stanley Cup Finals without winning an overtime game.
Conversely, Montreal has thrived in overtime. The Canadiens are now 6-1 in overtime this postseason. They needed to win both their overtime games against Toronto in order to advance, and they also greatly benefited from the extra frame against Vegas in the last round.
Although the Canadiens never trailed in Game 4, they were on the ropes for most of the game. Tampa Bay outshot Montreal 12 to 5 in the first period, and the Lightning ended up outshooting the Canadiens 34 to 21 over the course of the game.
Josh Anderson was the hero of Game 4 for Montreal. He scored the first goal of the game thanks to a beautiful pass from Nick Suzuki that gave him a relatively open net. It was Anderson that ended the game less than four minutes into overtime too. He took the puck from Yanni Gourde and then hustled down the ice to beat Jan Rutta in order to set up Cole Caufield. Caufield was unable to slide home his chance, but Anderson buried the rebound to keep Montreal alive.
The Canadiens know it will be very difficult to win in Tampa. The Lightning outscored Montreal, 8-2 at Amalie Arena in the first two games of the Stanley Cup Finals. It will be key for the Canadiens to shut down the Lightning power play and their top two lines, just like they did in their Game 4 win.
Tampa Bay failed to convert on any of its five power play opportunities on Monday night. That doomed the Lightning as much as anything considering this power play has been brilliant throughout the postseason. They have now scored on 33.8% of their power plays, and they are 2-12 against the Canadiens.
We haven't seen Alex Killorn suit up for the Lightning since Game 1 due to a lower leg injury. Killorn blocked a shot in Tampa Bay's 5-1 victory over Montreal in the opener of the Stanley Cup Finals, and he hasn't been available since limping off the ice. Some are still holding out hope of a return, and that would certainly give the Lightning a big boost.
The Lightning are talented enough to win without Killorn though. They have five players with more points than the Canadiens' leader in that category. Nikita Kucherov has been at the forefront throughout the postseason with 32 points. Brayden Point has 14 goals, and his 23 points rank second on the team. Steven Stamkos, Victor Hedman, and Killorn are all slightly ahead of Suzuki too.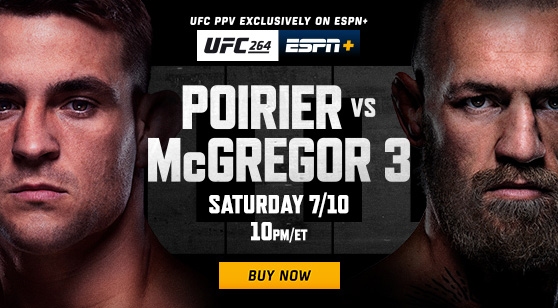 Montreal Canadiens vs. Tampa Bay Lightning Series History
07/05/2021 - Tampa Bay 2 at Montreal 3 (+1.5) - Push 5
07/02/2021 - Tampa Bay 6 (-1.5) at Montreal 3 - Over 5
06/30/2021 - Montreal 1 at Tampa Bay 3 (-1.5) - Under 5.5
06/28/2021 - Montreal 1 at Tampa Bay 5 (-1.5) - Over 5.5
03/05/2020 - Montreal 0 at Tampa Bay 4 (-1.5) - Under 6
01/02/2020 - Tampa Bay 2 at Montreal 1 (+1.5) - Under 6.5
Projected Goalies
Montreal: Carey Price (13-8, 1 SO, 2.34 GAA, .922 SV%)
Tampa Bay: Andrei Vasilevskiy (15-7, 5 SO, 1.99 GAA, .935 SV%)
2021 NHL Playoff Betting Resources
Odds per BetMGM - Subject to Change
We may be compensated by the company links provided on this page.
Read more