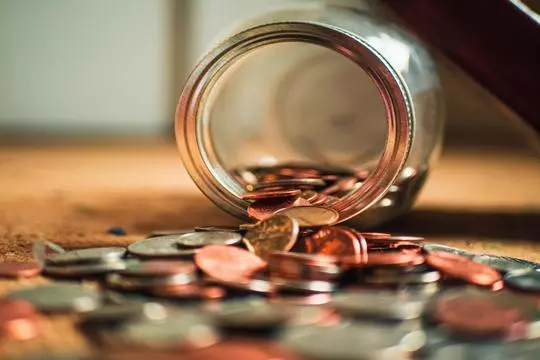 3 minute read
---
New Jersey was the first state to cross the billion-dollar mark for legal sports betting volume in a month. In September of 2021, the Garden State's sports betting handle was $1.01 billion to set a new national record.
That record was broke more than a few times in the coming months. New Jersey topped the billion-dollar mark in sports betting volume for the next five months in a row through January of this year. The fast start in 2022 resulted in a $1.35 billion handle the first month of the year.
Despite this year's NFL Super Bowl falling in the middle of the month, New Jersey's total sports betting volume retreated to $985.6 million in February. This is still a rather impressive number against a $743 million sports betting handle the same month last year.
The main factor facing New Jersey's legal sports betting industry in 2022 is neighboring New York. The Empire State went live with legal online sports betting in early January of this year.
With just a few US operators offering their mobile sportsbook app, New York's legal sports betting handle exploded to $1.6 billion in January. In a little more than three weeks, a new national record for monthly sports betting volume was set.
It has been estimated that as much as 20% of New Jersey's betting volume could be attributed to New York bettors crossing state lines. With mobile sports betting legal throughout the Empire State, it is bound to impact their neighbors to the east.
The bigger concern for New Jersey sportsbook operators is February's steep decrease in sports betting revenue. In-state books such as FanDuel, DraftKings and BetMGM took in $60.1 million in revenue on January's $1.35 betting handle.
In February, revenue plummeted 48.7% to just $30.9 million on $985.6 million in betting volume. These numbers reflect a hold of just 3.1% as opposed to January's 4.5% win rate.
Last month's hold was the lowest rate for New Jersey books since February of 2020. The $30.9 million in sports betting revenue was the lowest amount since July of 2020.
Only time will tell where New Jersey's legal sports betting market goes from here. New York's impact is bound to be felt in the coming months. In-state operators may have to cut promotional spending on new customer acquisitions to boost their hold.
That being said, New Jersey will remain a major sports betting market in the US. When you total up the legal monthly betting handle across New Jersey, New York, Pennsylvania and Connecticut, this region of the country is clearly the center of the universe for the legal US sports betting industry.
Written by Dave Schwab, our US Sports Betting Industry Expert.
The featured image for this post was sourced on Unsplash by Josh Appel.
We may be compensated by the company links provided on this page.
Read more