Villanova Wildcats vs. Kansas Jayhawks Picks, Predictions, Odds
In the first of two showdowns in this Saturday's Final Four of the men's NCAA Tournament, the Big East's Villanova Wildcats square-off against the Big 12's Kansas Jayhawks. Game time on TBS from Caesars Superdome in New Orleans is slated for 6:09 p.m. (ET).
Sign up to get daily betting columns directly to your inbox!
Score Prediction
Kansas 68, Villanova 63
Best Bet
Under 133 (-110)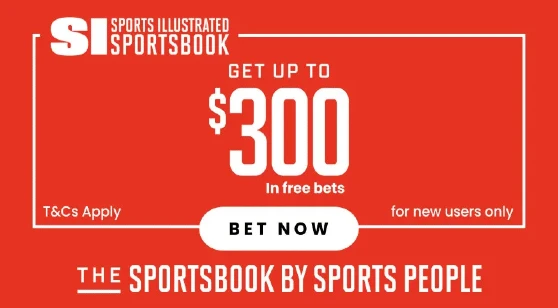 VILLANOVA WILDCATS vs. KANSAS JAYHAWKS PREDICTIONS
Villanova completed its run to the Final Four through the South Region with a six-point victory over Houston as a three-point underdog. This win helped the Wildcats closed out the month of March with a straight-up nine-game winning streak. They beat Delaware, Ohio State and Michigan as favorites in their first three NCAA Tournament games.
The Jayhawks' current SU winning streak stands at nine games on their way to winning the Big 12 regular season title, the conference tournament and the Midwest Region of the Big Dance. Kansas hammered Miami by 26 points its last time out after failing to cover the closing spread in previous tournament wins against Creighton and Providence as two other Big East teams.
The Wildcats' win against Houston came at a steep price with the loss of Justin Moore as one of their top two players. That is one of the big reasons for the 4.5-point spread in a game that would have been much closer if Moore was in the lineup. I am not thrilled with Villanova's chances to win SU but there is enough team depth to keep Saturday's showdown against Kansas competitive. The best bet in this matchup is the UNDER on the current 133-point line.
VILLANOVA WILDCATS vs. KANSAS JAYHAWKS BETTING ODDS
BETTING ON THE NCAA TOURNAMENT
Best March Madness Betting Sites:
bet365 | BetMGM | Caesars Sportsbook | DraftKings | FanDuel | FOX Bet | PointsBet | Unibet | Best US Sportsbooks
Where to bet on March Madness:
Arizona | Colorado | Illinois | Indiana | Louisiana | Michigan | New Jersey | New York | Pennsylvania | Tennessee | Virginia | West Virginia
VILLANOVA WILDCATS vs. KANSAS JAYHAWKS BETTING RESOURCES
Date: Saturday, April 2, 2022
Matchup: No. 2 vs. No. 1
Venue: Caesars Superdome
Location: New Orleans, Louisiana
TV-Time: TBS - 6:09 p.m. ET
VILLANOVA WILDCATS BETTING ANALYSIS
Straight Up - SU, Against the Spread - ATS, Over-Under (O/U)
SU: 30-7
ATS: 20-15-2
O/U: 17-19-1
The Wildcats have complemented their current SU nine-game winning streak with a 7-2 record against the spread. They covered the closing number in all four of their NCAA Tournament matchups with the total staying UNDER in the last three games. The total has now stayed UNDER in six of Villanova's last seven games.
Villanova scoring has dropped in all four tournament games from 80 points against Delaware to just 50 points against Houston. Containing a high-powered offense like Kansas is going to be a tall task but this may be the Wildcats only hope of winning this game. Defense is going to a higher priority for head coach Jay Wright as part of overall game plan.
The pressure will be dialed up on veteran guard Colin Gillespie (15.6 points) to help fill Moore's void. Guard Caleb Daniels (10.2 points) will also have to elevate his game as the immediate replacement. Forward Jermaine Samuels may have to play a bigger with 11.1 points a game and a team-high 6.5 rebounds.
The Wildcats have averaged 71.9 points a game this season but they have not reached that number in six of their last seven games. The more important stat is Villanova's points-allowed average of just 56.1 on defense during this same seven-game span.
KANSAS JAYHAWKS BETTING ANALYSIS
Straight Up - SU, Against the Spread - ATS, Over-Under (O/U)
SU: 32-6
ATS: 19-18
O/U: 19-17-2
Kansas has all the momentum in the world on its side coming into this game. As the only No. 1 seed in this year's Final Four, the Jayhawks also have the most pressure to win it all. They have not been the most reliable betting team in this tournament at 2-2 ATS. However, they are 6-2 ATS over their last eight games.
The total stayed UNDER 145 points in the recent 76-50 romp against Miami and it has now stayed UNDER in seven of the team's last 10 games. Kansas put up 83 points against Texas Southern and 79 points against Creighton but it had to grind out a 66-61 victory against Providence with the total set at 141.5 points.
The Jayhawks have averaged 78.4 PPG this season against a points-allowed average of 67.7. Guard Ochai Agbaji has led the way with 18.9 PPG. Yet, the big story in this tournament has been the elevated play of guard Remy Martin. He only scored nine points against the Hurricanes after combining for 43 points in the victories against Creighton and Providence.
As one of the higher scoring teams in the nation this season, Kansas has also shown that it can win defensive battles when it has to. This Saturday's game could more closely resemble the recent win against Providence as another top-tier Big East opponent.
INSIDE THE STATS - VILLANOVA WILDCATS
Record: 30-7
PS/G: 71.9 (152nd)
PA/G: 62.2 (19th)
INSIDE THE STATS - KANSAS JAYHAWKS
Record: 32-6
PS/G: 78.3 (23rd)
PA/G: 67.3 (123rd)
KEY PLAYERS TO WATCH
NOVA: Collin Gillespie - G (15.6 ppg)
NOVA: Jermaine Samuels - F (11.1 ppg, 6.5 rpg)
KU: Ochai Agbaji - G (18.9 ppg, 5.2 rpg)
KU: Christian Braun - G (14.3 ppg, 6.5 rpg)
VILLANOVA WILDCATS vs. KANSAS JAYHAWKS BETTING CONCLUSION
With Moore in the lineup, my best bet probably would have been Villanova ATS. I am not sure how the Wildcats will adjust on offense with him out of this game. Yet, I do see Wright dialing up the defense to compensate. This only adds value to the UNDER play.
VILLANOVA WILDCATS vs. KANSAS JAYHAWKS BETTING TRENDS
Kansas has won nine straight games.
Villanova has won 1H in seven straight NCAA Tournament games.
Kansas has seen 134 or more total points in six straight games when facing a Top 10 AP-ranked school on a neutral court.
Villanova has given up 65 points or less in eight straight games.
•