NBA
Last Updated Aug 30, 2021, 9:44 AM
Wizards vs. 76ers Predictions, Odds, Preview
June 2, 2021

by Jonathan Willis
NBA Expert
VegasInsider.com
The Washington Wizards were able to successfully stave off elimination in Game 4 on Memorial Day. However, the Wizards must now win three more games to avoid their season coming to an end.
No team has ever erased a 3-0 deficit and went on to win the series in NBA history, so the Philadelphia 76ers know that history is on their side. They want to end this series as soon as possible in order to get Joel Embiid rest though.
Wizards vs. 76ers Betting Resources
Betting Odds - Wizards vs. 76ers
Subject to Change
Spread: 76ers -6.5
Money-Line: Philadelphia -265, Washington +225
Total: 229.5
Popular NBA Betting Stories
Russell Westbrook and the Wizards look to stave off elimination on Wednesday night in Philadelphia. (AP)
Wizards vs. 76ers Current Form
Philadelphia pulled out a win in Game 1 of this series. The Sixers knocked off the Wizards, 125-118 behind a strong performance from Tobias Harris.
Harris went 15-of-29 from the floor and led all scorers with 37 points. Joel Embiid scored 30 points in the win, and Ben Simmons pulled down 15 rebounds and dished out 15 assists for the 76ers.
The next two games resulted in blowout wins for the 76ers. Embiid, Simmons, and Harris were all extremely efficient in Game 2, leading to an easy 120-95 win for the Sixers.
Bradley Beal had a game-high 33 points, but no one else on the Wizards played well. Washington made just 35.9% of its field goals in that game excluding Beal.
Embiid was utterly dominant in a 132-103 thrashing of Washington in Game 3. He went 14-of-18 from the floor and had 36 points. The Sixers outscored the Wizards by at least six points in every quarter, as their starters ran the Wizards' starters off the floor.
Every Sixers' starter finished with a plus/minus of +27 or above as Beal had an off night and the Wizards could only make 22.9% of their threes.
Washington took advantage of Embiid's absence to win Game 4. Philly's All-Star center left the game late in the first quarter with a knee issue, and the Sixers couldn't close out the Wizards without him. Harris went just 8-of-24 from the floor, and Simmons was unable to hit free throws down the stretch.
The Wizards won that game despite poor shooting performances from Beal and Westbrook. Beal only made 9 of his 23 field goals, and he turned the ball over seven times. Westbrook was a ghastly 3-of-19 from the floor, but he collected 21 rebounds and 14 assists.
Rui Hachimura and Robin Lopez were the heroes for Washington. Hachimura was 8-of-12 from the field with 20 points, and Lopez had 16 points on 8-of-11 shooting.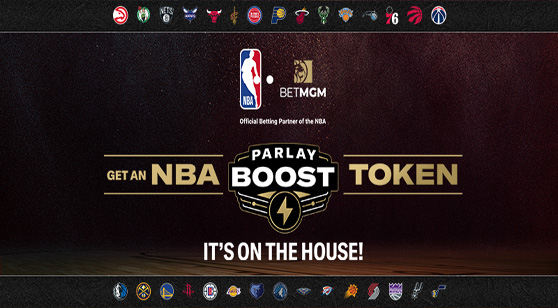 Wizards vs. 76ers Head-to-Head
May 31, 2021 - Wizards 122 vs. 76ers 114, Washington +8.5, Over 231
May 29, 2021 - 76ers 132 at Wizards 103, Philadelphia -5, Over 229
May 26, 2021 - 76ers 120 vs. Wizards 95, Philadelphia -8, Under 229
May 23, 2021 - 76ers 125 vs. Wizards 118, Washington +8, Over 227.5
Mar. 12, 2021 - 76ers 127 at Wizards 101, Philadelphia -3.5, Under 239.5
Jan. 6, 2021 - 76ers 141 vs. Wizards 136, Washington +6.5, Over 234.5
Dec. 23, 2020 - 76ers 113 vs. Wizards 107, Washington +7.5, Under 231

(SU-Straight Up, ATS - Against the Spread, OU - Over-Under)
Washington Wizards Betting Outlook
Inside the Stats (2020-2021)
Overall: 36-42 SU, 44-33-1 ATS, 40-38 OU
Road: 15-24 SU, 23-15-1 ATS, 19-20 OU
Beal was the top scorer in the Eastern Conference during the regular season. He is leading the Wizards in scoring with 29.5 PPG through four games, and he is also contributing 6.0 RPG and 4.0 APG to help out in those areas.
Unfortunately, he has not been an effective shooter outside the arc at all though, making just 20% of his threes.
The efficiency numbers for Westbrook are even worse. He is hitting just 32.8% of his shots and 20% of his threes. While he stuffs the stat sheets in rebounds (11.0 RPG) and assists (12.3 APG), he can be a liability.
Washington wouldn't be here if it wasn't for Westbrook though, so it's a live by the sword, die by the sword situation.
Hachimura was excellent in Game 4. He has been reliable throughout the series, but he had his best performance on Monday night. Hachimura has scored at least 10 points in every game this series, and he is hit at least 50% from the floor each time out.
Washington won't have Davis Bertans available for this game, and he might miss the rest of the playoffs. After a dismal performance in Game 2 and Game 3, Bertans was solid in Game 4 with 15 points. That will be a substantial blow as the team was relying on Bertans to hit threes in this offense.
Philadelphia 76ers Betting Outlook
Inside the Stats (2020-2021)
Overall: 52-24 SU, 40-33-3 ATS, 37-39 OU
Home: 31-7 SU, 23-14-1 ATS, 22-16 OU
Embiid's status hangs over everything else about Game 5. Embiid only played 11 minutes on Monday before leaving the court, and he underwent an MRI on Tuesday.
Everyone is hoping that Embiid is healthy enough to play on Wednesday night, but there are legitimate concerns given the issues that the All-Star center has had with his knees over the years. He is listed as doubtful to play in this game.
When healthy, Embiid is the most talented player on the court. He led Philadelphia to the No. 1 seed in the Eastern Conference. He is averaging 24.0 PPG this series, and he can knock down threes (46.2% this postseason) to force less athletic centers outside. His absence would severely impact the Sixers' game plan.
Harris is the leading scorer and rebounder for the Sixers this postseason. He is averaging 24.3 PPG and 10.3 RPG, and he is sinking 50% of his shots and 37.5% of his threes. Harris had a bad night shooting in Game 4, but he was great in the first three games of this series.
We've seen everything that makes Simmons such an enigmatic talent in this series.
Simmons is close to averaging a triple-double with 13.8 PPG, 10.3 RPG, and 8.8 APG. He is pulling down more offensive rebounds (3.8 ORPG) than anyone else on the Sixers, and he is the most efficient shooter at 64.1% from the floor.
However, Simmons is not comfortable with shooting jump shots or free throws. He has yet to make a three-pointer, and he is shooting just 25% from the foul line. That has led to Washington intentionally fouling him late in games.
Key Injuries
Washington Wizards
PG Russell Westbrook: Ankle - Probable
PF Davis Bertans: Calf - Out
SF Deni Andija: Ankle - Out
C Thomas Bryant: Knee - Out
Philadelphia 76ers
C Joel Embiid: Knee - Doubtful
Wizards vs. 76ers Prediction
This will be a low scoring game with Embiid likely sidelined for the night. Both teams can shut down the perimeter players on the opposing team, so the 'under' is the best play.
We may be compensated by the company links provided on this page.
Read more