NBA
Last Updated Aug 30, 2021, 09:44 AM
Lakers vs. Suns Predictions, Odds, Preview
May 25, 2021

by Jonathan Willis
NBA Expert
VegasInsider.com
The defending champions looked lackluster in their first game on Sunday. The Los Angeles Lakers just couldn't get going in Game 1 against the Phoenix Suns.
They were unable to have any real success on offense, as LeBron James and Anthony Davis combined for just 31 points. That has some analysts reevaluating the Lakers' chances in this series, and Los Angeles could be in real trouble if they go in an 0-2 hole.
Lakers vs. Suns Betting Resources
Betting Odds - Lakers vs. Suns
Subject to Change
Spread: Lakers -2
Money-Line: Los Angeles -130, Phoenix +110
Total: 208.5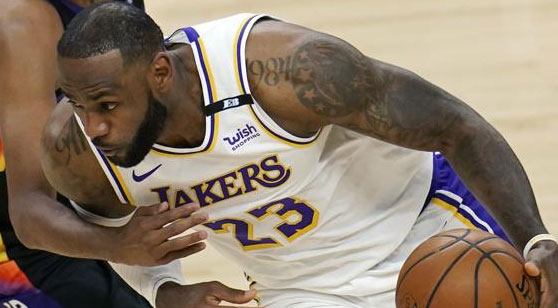 LeBron James and the Lakers look to rebound from a Game 1 loss at Phoenix on Tuesday. (AP)
Lakers vs. Suns Current Form
Phoenix was the second-best team in the Western Conference this season. The Suns might have the NBA Coach of the Year in Monty Williams, as he led them to a 51-21 record after Phoenix had missed the playoffs for a decade.
They finished just one game behind the Utah Jazz for the No. 1 overall seed in the postseason, and they could be poised to pull off the upset against the Lakers.
The Suns' defense completely shut down the Lakers in Game 1 on Sunday. Davis had one of the worst playoff games of his career with just 13 points on 5-of-16 shooting. James had a team-high 18 points and doled out 10 assists, but he also turned the ball over five times.
Kentavious Caldwell-Pope went 1-of-7 from beyond the arc, and the Lakers made just 26.9% of their threes as a team. Additionally, the 31 points that Davis and James combined to score is a season low when both players are healthy.
Deandre Ayton had a monster game for the Suns. He went 10-of-11 from the floor and was the second leading scorer on the court with 21 points. Ayton had a game-high 16 rebounds too, and his eight offensive rebounds gave Phoenix several extra chances.
The star of Game 1 was Suns' guard Devin Booker. Booker was the best player on the court, torching the Lakers' guards for 34 points on 13 of 26 shooting. He added seven rebounds and eight assists, as he teamed up with Chris Paul to expose the Lakers' issues on defense.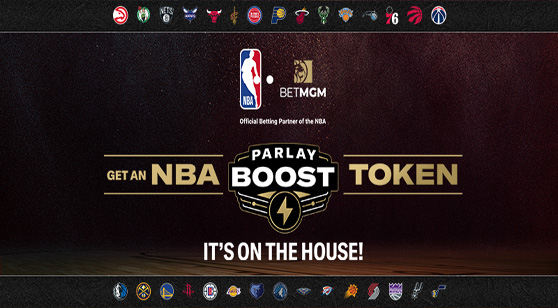 Lakers vs. Suns Head-to-Head
May 23, 2021 - Suns 99 vs. Lakers 90, Phoenix -2..5, Under 213.5
May 9, 2021 - Lakers 123 vs. Suns 110, Los Angeles +6.5, Over 217
Mar. 21, 2021 - Suns 111 vs. Lakers 94, Phoenix -10, Under 217
Mar. 2, 2021 - Suns 114 at Lakers 104, Phoenix -1.5, Over 216

(SU-Straight Up, ATS - Against the Spread, OU - Over-Under)
Los Angeles Lakers Betting Outlook
Inside the Stats (2020-2021)
Overall: 43-316 SU, 32-40-1 ATS, 28-44-1 OU
Road: 21-1 SU, 18-18-1 ATS, 12-24-1 OU
The Lakers were too hesitant to attack the Suns on the interior in Game 1, and it cost them dearly. Both Davis and James were too content to settle for jumpers, and they didn't use their noticeable advantages in terms of size and strength.
Davis was particularly disappointing. He finished with the worst plus/minus in the game (-18). He was seen as the X-Factor in this series due to his ability to dominate Ayton and Phoenix's other big men in the low post, but he did not put that ability on display over the weekend.
The Lakers will likely make a point of getting Davis the ball in the paint on Tuesday, allowing him to break down Ayton with his post play.
Andre Drummond did have seven offensive rebounds, but he didn't do much else for the Lakers. He largely clogged the paint, and head coach Frank Vogel might want to sit him more in order to free up Davis.
Although Drummond is one of the best rebounders in the game, he doesn't provide much besides rebounding.
L.A. needs more out of its guards too. This has been a weak spot for the team since last year, and the acquisition of Dennis Schroder hasn't helped much.
Schroder was the third leading scorer on the Lakers in the regular season, but he made just 43.7% of his field goals and 33.5% of his threes. That could lead to Vogel playing Kyle Kuzma and Alex Caruso more since he can at least count on their defense.
Phoenix Suns Betting Outlook
Inside the Stats (2020-2021)
Overall: 52-21 SU, 43-28-2 ATS, 43-30 OU
Home: 28-9 SU, 24-13 ATS, 22-15 OU
Booker was Phoenix's leading scorer in the regular season. He averaged 25.6 PPG and made 48.4% of his field goals to boot. While he didn't help out much in terms of assists and rebounds, we saw him step up in that area in Game 1.
He should lead the Suns in scoring for most games in this series, as he is the most equipped to take on the Lakers' shaky guards. While Caruso and Kuzma are decent defenders, Booker shouldn't have much trouble with them.
The big difference maker for the Suns this season was CP3. Paul made Phoenix better immediately, and his presence helped this team go on a tear through the rest of the league. With Paul on the court, Booker didn't have to run the offense, freeing him up to focus on scoring.
Paul only scored seven points in Game 1, but he dished out eight assists. He averaged 16.4 PPG and 8.9 APG this season, so expect him to score in the double digits on Tuesday as the Lakers will probably focus more attention on Booker.
We are likely to see big minutes out of both Ayton and Mikal Bridges. Ayton averaged a double-double this year with 14.4 PPG and 10.5 RPG. He hit 62.6% of his field goals, and he is the athletic big man that teams covet in the modern NBA.
As for Bridges, he has been their unsung hero all season. He is the most efficient scorer on the team, knocking down 54.3% of his field goals and 42.5% of his threes.
Williams didn't use his bench much in Game 1. Cameron Johnson was the only player off the bench to play more than 13 minutes, as Bridges, Booker, Ayton, and Paul all played for at least 36 minutes. That could make fatigue a factor as the series goes on.
Key Injuries
Los Angeles Lakers
Phoenix Suns
PG Chris Paul: Shoulder - Probable
Lakers vs. Suns Prediction
This isn't quite a must-win game for the Lakers, but a loss puts the defending champions in serious trouble. They will rally behind Davis who will explode for at least 30 points and dominate Ayton down low.
Score Prediction: Lakers 113, Suns 102
Best Bet: Los Angeles -2
We may be compensated by the company links provided on this page.
Read more