NHL
Last Updated Aug 30, 2021, 13:44 PM
Jets vs. Canadiens Predictions, Odds, Preview
June 6, 2021

by Joe Williams
VI Betting Expert
VegasInsider.com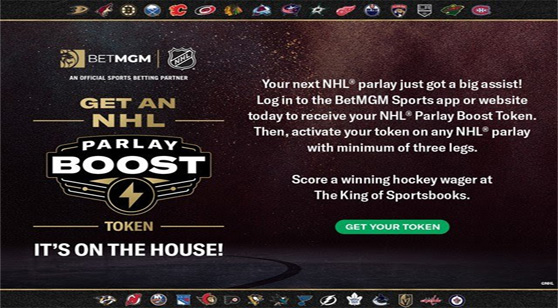 Winnipeg Jets vs. Montreal Canadiens Game 3 Predictions
Score Prediction Jets 3 Canadiens 2
It's desperation time for the Winnipeg Jets, as they hit the road for Bell Centre in Montreal down 2-0 in the series to the surprising Canadiens. They lost Game 1 by a 5-3 score, and they lost Mark Scheifele to a four-game suspension due to his ugly hit on Jake Evans near the end of the game on an empty-net goal. Winnipeg lost a big chunk of offense due to the NHL's Department of Player Safety ruling, and it showed in Game 2, with the Jets offense rather listless in a 1-0 loss in their own barn.
Carey Price was a huge part of Montreal's success, too. It wasn't just the fact Scheifele was in the street clothes shaking his head in the press box. Price turned aside all 30 of the shots he faced in Game 2, his first shutout of the playoffs. The Habs backstop has picked up five consecutive victories dating back to Game 5 of the Toronto series. At this time of the season it takes a goalie to get hot and/or steal games, and Price is doing a little bit of both of those things right now. It's quite the recipe for success.
The lone goal in Game 2 for Montreal came courtesy of a shorthanded marker from Tyler Toffoli. He posted 28 goals and 44 points in the regular season, but was cooled off in the Leafs series. He failed to score in four straight to close out the regular season, and each of the first five games of the playoffs. However, Toffoli has racked up three goals and five points in each of the past four postseason outings.
Connor Hellebuyck wasn't bad in Game 2, allowing just the shorty to Toffoli on 24 shots. He was actually better on the road in the regular season than he was at home, going 11-10-2 with a 2.71 GAA and .907 SV% in 24 starts at home, while going 13-7-1 with a 2.44 GAA and .925 SV% in 21 road assignments. That bodes well for the Jets to climb back into this series with a victory in Game 3. He was 3-2-0 with a 2.81 GAA and .911 SV% with one shutout in three starts at Bell Centre this season, too.
Winnipeg Jets vs. Montreal Canadiens Game 3 Best Bets
The Montreal Canadiens have won three straight games when facing the Winnipeg Jets, as the underdog has won five straight between both clubs. (AP)
Winnipeg Jets vs. Montreal Canadiens Game 3 Odds
Jets +115
Canadiens -140
Jets (+1.5) -250
Canadiens (-1.5) +190
OVER 5 (-135)
UNDER 5 (+110)
Winnipeg Jets vs. Montreal Canadiens Game 3 Betting Analysis
Venue: Centre Bell
Location: Montreal, Quebec
TV-Time: NBCSN - 6:00 p.m. ET
Winnipeg Jets: 34-25-3 SU, 39-23 PL, 30-28-4 O/U
Montreal Canadiens: 30-24-11 SU, 31-34 PL, 27-35-3 O/U
It's now or never for the Jets, as they try to climb back into the series. They fell 1-0 in Game 2, a game that could easily have gone the other way. It didn't, and now the Jets are in a very difficult position. The good news is that the Jets are 7-0 in their past seven as a road underdog, and 4-0 in their past four in the playoffs as a 'dog. They have also won 11 of their past 15 games on the road dating back to the regular season, including both Game 1 and 2 in Edmonton in their four-game sweep in the first round.
The underdog has hit in each of the past six meetings between these teams, and the road team has connected in four of the past five. All of that bodes well for the Jets, although trends are one thing, but do they have the heart? After a surprising sweep of the Oilers as an underdog, they were favored against the Habs. They laid two eggs in their barn. Perhaps getting out on the road will galvanize them in Game 3? I like the Jets to get it done and make a series of it, as Hellebuyck is just as capable of shutting down the opposition as Price. It's going to be his time.
Winnipeg Jets vs. Montreal Canadiens Series History
06/04/2021 - Montreal 1 (+1.5) at Winnipeg 0 - Under 5.5
06/02/2021 - Montreal 5 (+1.5) at Winnipeg 2 - Over 5.5
04/30/2021 - Winnipeg 3 at Montreal 5 (+1.5) - Over 5.5
Projected Goalies
Winnipeg: Connor Hellebuyck (24-17, 4 SO, 2.58 GAA, .916 SV%)
Montreal: Carey Price (12-7, 1 SO, 2.64 GAA, .901 SV%)
2021 NHL Playoff Betting Resources
Odds per BetMGM - Subject to Change
We may be compensated by the company links provided on this page.
Read more