NBA
Last Updated Aug 30, 2021, 09:44 AM
Bucks vs. Suns Predictions, Odds, Preview
July 6, 2021

by Michael Crosson
NBA Expert
VegasInsider.com
The wait is finally over. The NBA Finals will kick things off on Tuesday night with the Phoenix Suns set to host the Milwaukee Bucks for Game 1 in the Valley at nine o'clock Eastern time on ABC.
NBA Finals Popular Betting Resources
Betting Odds - Bucks vs. Hawks
Subject to Change
Spread: Suns -5.5
Money-Line: Phoenix -240, Milwaukee +200
Total: 218.5
After closing out their series against Atlanta in Game 6 without Giannis Antetokounmpo (knee), the Bucks head into Game 1 of the NBA Finals as a 5.5-point underdog against the Suns in Phoenix – marking the heftiest underdog tag given to Milwaukee this postseason.
The total for Tuesday's event is currently stationed at OU 218.5 – which lies in the same ballpark as the number set for the Bucks' Game 6 victory over Atlanta (O 219).
NBA Finals Game 1 Best Bets
Bucks vs. Suns Current Form
To say this year's postseason was ravaged by various health concerns might be an outright understatement, and both Milwaukee and Phoenix are no exception to that claim – considering Chris Paul previously dealt with a shoulder issue and Covid-19, Devin Booker was forced to wear a facemask after getting headbutted, and Antetokounmpo is still deemed questionable for Game 1 of this series with the knee issue that he picked up against Atlanta.
The Suns have also immensely benefited from its opponents' injury issues throughout the postseason though – as Phoenix effortlessly cruised past the Lakers and Nuggets in a quick 10 games (8-2), which probably would have taken a little longer if Anthony Davis or Jamal Murray were healthy for either of those series.
After swiftly plowing to the Western Conference Finals, the Suns stumbled upon another fortunate situation in their following series – as the last line of defense standing between Phoenix and this year's championship series was the Clippers without Kawhi Leonard, which didn't offer much resistance against Booker and company's relentless push for a title.
The Bucks' path, on the other hand, wasn't quite as leisurely – as Milwaukee was required to pass through Miami, Brooklyn, and Atlanta in order to reach this point, which took an exhausting 17 games to do.
Despite their rugged path, the Bucks still managed to dodge the injury bug for most of this year's playoffs – considering the only player listed on Milwaukee's injury report heading into Game 1 against Atlanta was Donte DiVincenzo, who received ankle surgery over a month ago.
Milwaukee's worst nightmare became a horrifying reality in Game 4 against the Hawks though, as Antetokounmpo got tangled up with Hawks' center Clint Capela on a lob attempt and suffered a knee injury in the second half – sidelining the former MVP for the final two events of that series, while also leaving his status in jeopardy for Game 1 against the Suns.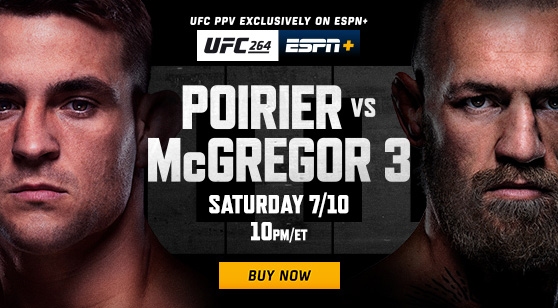 Bucks vs. Suns Betting Resources
Deandre Ayton and the Suns are favored in Game 1 of the NBA Finals against the Bucks on Tuesday. (AP)
Bucks vs Suns Head-to-Head
Apr. 19, 2021 - Suns 128 at Bucks 127 (OT), Phoenix +3, Over 232
Feb. 10, 2021 - Suns 125 vs. Bucks 124, Phoenix +4, Over 229
The Suns picked up thrilling victories in both of their regular-season matchups against Milwaukee this year – with both of those contests getting settled by a narrow one-point margin, and their most recent affair going to overtime.
Both matchups between Milwaukee and Phoenix during the regular season soared 'over' the total set for Tuesday's series opener (OU 218) – with their previous two meetings containing an average of 252 points across them.
(SU-Straight Up, ATS - Against the Spread, OU - Over-Under)
Milwaukee Bucks Betting Outlook
Inside the Stats (2020-2021)
Overall: 58-31 SU, 42-47 ATS, 47-40-2 OU
Road: 25-20 SU, 19-26 ATS, 21-21-1 OU
Fortunately, reports have come out stating Antetokounmpo just hyperextended his knee and could potentially return this postseason – but after going into Game 3 of their ECF matchup as the stand-alone favorite to win the title (-125), the Bucks' title odds plummeted all the way down to +155 ahead of the Finals due to their superstar's latest injury, while also getting tagged as six-point underdogs in Tuesday's series opener in the Valley (MIL +6).
Ultimately, I believe Phoenix will be crowned NBA champions at the conclusion of this year's Finals – but for those that still have faith in the Bucks' superstar making a triumphant return from injury, it's hard to argue against the value Milwaukee brings to the table as underdogs here if Giannis can be a meaningful contributor to his team's offensive attack.
Phoenix Suns Betting Outlook
Inside the Stats (2020-2021)
Overall: 63-25 SU, 53-33-2 ATS, 48-39-1 OU
Home: 33-11 SU, 28-16 ATS, 25-18-1 OU
Despite Phoenix (+250) posting just two losses on the way to the WCF, the Nets (+220) still went into Game 7 against Milwaukee (+450) slightly favored to take home this year's NBA title.
Following a thrilling Game 7 victory over Brooklyn though, the Bucks (+110) immediately leapfrogged Phoenix (+150) as the stand-alone title favorite – with the Clippers (+900) and Hawks (+1100) coming in as distant underdogs.
Shortly after, Phoenix dominated the Clippers in back-to-back matchups at home to open the Western Conference Finals – eventually landing the Suns and Bucks as co-favorites to take home this year's title at +110.
After Antetokounmpo suffered a knee injury in Game 3 of the ECF though, Phoenix (-185) finally emerged as the stand-alone favorite to take home this year's title – with Milwaukee (+155) not trailing too far behind.
Key Injuries
Milwaukee Bucks
SF Giannis Antetokounmpo: Knee - Questionable
SG Donte DiVincenzo: Foot - Out
Phoenix Suns
PG Chris Paul: Hand - Probable
Bucks vs. Suns - NBA Finals MVP Best Bet
Devin Booker (+270)
After serving as the unwavering heartbeat in Phoenix's scoring attack by maintaining averages of 25.6 points, 4.2 rebounds, and 4.3 assists throughout the regular season, Booker evidently approached this year's playoffs with that same imposing mentality at the offensive end – averaging 27 points, 6.4 rebounds, and 4.8 assists across the Suns' first three postseason series, which is nearly 10 points more per game than both Paul (18.1 PPG) and Ayton (16.2) during that timeframe.
If the Suns end up winning this year's title by Paul (+170) repeatedly erupting as he did in Game 6 of the WCF, I'll happily tip my cap to the future Hall of Famer and live with that on a +270 wager – but even if you don't like Booker in this spot, I still advise rolling the dice on some MVP props as opposed to backing either team straight up to win the series (-185/+155).
Bucks vs. Suns Prediction
Despite emphatically closing out their ECF series in Atlanta without Antetokounmpo (knee), the Bucks head to the Valley Game 1 of the NBA Finals as a 5.5-point underdog against the Suns – marking the heftiest underdog tag given to Milwaukee this postseason.
I'll take the points with the Bucks here – as they might not win the series, but I still think Milwaukee is capable of keeping things competitive against Phoenix in the early stages, even with Giannis currently hampered by injury.
Score Prediction: Suns 111, Bucks 109
Best Bet: Milwaukee +5.5
We may be compensated by the company links provided on this page.
Read more