Play A CFL Game That Counts In The Standings With A Special Bonus From SI Sportsbook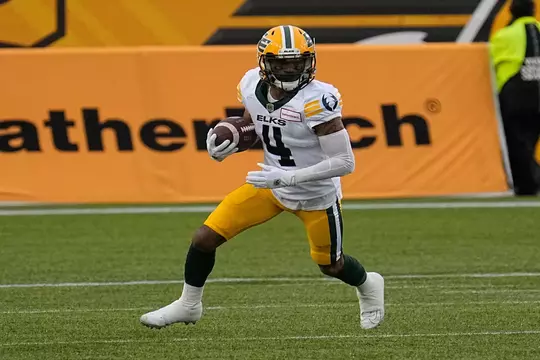 4 minute read
---
What's Going On?
There are quite a few football games on the board this week but only four of them count in the standings. This CFL football game is a perfect spot to open a SI Sportsbook and use their VIBONUS to make it even more exciting. Edmonton heads to Ottawa as a 4 ½ point underdog and is +160 on the money line. The Redblacks are -185 without the spread and the total is 49.
When you open your SI Sportsbook account and use the bonus code VIBONUS you're getting $100 in bets once you make a $5 wager. The start of football season is a great time of year to add some free play to your SI Sportsbook account balance. You must be a US resident to be eligible.
Why Should You Care?
Looking at the records for both the Edmonton Elks 2-7 (3-9 ATS) and Ottawa Redblacks 1-7 (3-5 ATS) could leave you thinking this is a game you want to avoid. It might be just the opposite. Sure, they're both last-place teams but the difference in their divisions is considerable.
Sometimes in sports wagering, you're betting on a team, but it can be more advantageous to find teams to play against. When you have a couple of teams that are a combined 3-14 there's enough bad to go around. There's usually a play to be found if you just put a little work into your handicapping effort.  
Are The Elks As Bad As Their 2-7 Record?
Scoring an average of 17 points a game won't get you many wins and there are a couple of reasons they can't put points on the board. They don't pass well, completing only 60% of their passes and throwing 14 interceptions to only five TDs and they don't run much better. Both their rushing yards per game and per play are near the league bottom.
On defence, it's much of the same story and they're at the bottom of almost every stat category. Opponents are completing 75% of their passes and getting 124 yards a game rushing. Those are both factors in why they're allowing a CFL-worst 36 points a game.
Are The Redblacks As Bad As Their 1-7 Record?
Ottawa was 2-0 ATS last season against Edmonton but this is the first game where they have been favored since games resumed after the pandemic. Even the Elks were favored a couple of times in their last twenty-plus games. The Redblacks are only scoring 18 points a game but only allowing 24 so it's not as large a discrepancy as their opponent.
The defence for the home team has played well lately holding their last two opponents to a combined 30 points. They've allowed almost 400 yards a game with over 100 of those coming on the ground. Edmonton will have to deal with this team's pass rush, they have 20 sacks on the season. Opponents are completing 69% of their passes against the Redblacks and are gaining almost five yards a carry.
This Is A Great Game To Use Take Advantage Of The SI Sportsbook Bonus!
Once you open your SI Sportsbook account using the VIBONUS and make your first wager for $5 you're getting a $100 bump to your free bet balance. This game is perfect for that type of play. Anytime you have to flip a coin to tell which club is the worst one in the game it's a contest to go easy on.
Ottawa is 0-4 at home this year and 0-4 ATS as well and they're favored by more than a field goal. The Elks have allowed 135 points in their last four games. The Redblacks have scored 23 or less in six of their eight. Someone has to win this game, even though on paper it actually does look like they both should lose. Let's assume that the last place team in the better division will beat the last place team in the inferior division and take the points with the Elks. Sprinkle a wee bit on the ML as well.
Written by Chas Filardi, our US sports betting industry expert. Check out his show, TSBC!