UFC
Last Updated Aug 30, 2021, 13:44 PM
UFC 264: McGregor vs. Poirier 3 Early Preliminary Card Picks, Predictions
July 6, 2021

by Adam Lykkesteen
UFC Expert
VegasInsider.com
Prior to the main card for UFC 264, the T-Mobile Arena in Las Vegas, Nevada will be buzzing with four early preliminary bouts and there is some great value bets on the board.
The early prelims are scheduled to begin at 6:00 p.m. ET and ESPN+ will be offering up Live Streaming coverage of the four fights.
UFC 264 Best Bets
Early Preliminary Card
Women's Flyweight Bout: Jennifer Maia (-190) vs. Jessica Eye (+160)
Middleweight Bout: Brad Tavares (-150) vs. Omari Akhmedov (+125)
Flyweight Bout: Zhalgas Zhumagulov (-375) vs. Jerome Rivera (+290)
Middleweight Bout: Alen Amedovski (-145) vs. Hu Yaozong (+120)
Check out all the fights on ESPN+
Women's Flyweight Bout


Jennifer Maia vs. Jessica Eye

Both fighters in this matchup are fighters with an inconsistent track record in dire need of a win. Maia has a UFC record of 3-3, while Eye is 5-8. Neither record is pretty.

Maia and Eye are both fairly well-rounded, but Maia definitely has the better finishing ability. In 24 professional fights, Jessica Eye has gone the distance 18 times, which is not that impressive considering she has lost seven of those fights.

I think the finishing ability of Maia might be the X-factor in this fight, as the lack of killer instinct in Eye's approach usually makes her fall behind on the scorecards. Maia is better at putting her stamp on rounds.

Eye is a sound boxer, but Maia is better in the grappling department, and you don't win MMA bouts by only excelling in one field of fighting.

Watching Jessica Eye fight, it seems like she mostly reacts to what her opponent does, instead of proactively going out and getting ahead on the scorecards. She waits for her opponent to throw something, which she then reacts to. Unless you're a knockout counter puncher, constantly waiting is no way to win fights in women's MMA.

Maia uses her larger toolbox to outwork Jessica Eye in a close decision.

Prediction: Jennifer Maia (-190) def. Jessica Eye
Jessica Eye has struggled recently, dropping two straight and three of her last four fights in the octagon. (AP)
Middleweight Bout


Omari Akhmedov vs. Brad Tavares

On paper this is a very close matchup. Two guys that are the same age, with the same reach, that are around the same height. Also two fighters with a large number of UFC outings.

However, when you dive into their respective fighting styles, the winner becomes easier to predict.

Akhmedov is a grappler who wins by dragging his opponents down and winning with control time. Tavares is a striker who wants to remain on his feet and win by landing more strikes than he absorbs.

Who usually wins that fight? The grappler.

Akhmedov doesn't have a lot of output, but that doesn't really matter because most of his work is done on the ground with his wrestling. Omari usually controls the majority of at least one round, which is bad news for Tavares because that means he is likely to be down one round going into the second.

Omari is good at coasting along the cage when he is tired, and scoring some points with volume striking to set up his takedowns. Tavares is more of a pure striker, and his leg kicks will probably get him into trouble against the more renowned grappler this Saturday.

All in all, this is a close fight, but the grappler always has the X-factor when facing a striker, despite Tavares' impressive 80% takedown defense. The striker's advantage on the feet always fades because he is anticipating the takedown - and Akhemdov can hit hard.

Prediction: Omari Akhmedov (+125) def. Brad Tavares
Flyweight Bout


Zhalgas Zhumagulov vs. Jerome Rivera

The X-factor in this fight is obviously the reach difference. Zhalgas surrenders six inches in reach to Jerome Rivera.

Other than that, I don't think Rivera has much going for him in this matchup.

Once again we have a striker versus grappler matchup. Rivera has been coming up short in striking matchups though, while Zhumagulov has been outworked by superior strikers. In his own field, Zhalgas wins.

The same can't be said about Rivera. He has been knocked out twice in his three UFC bouts.

This is a matchup that favours Zhalgas, as he gets to showcase his grappling abilities to their full potential against a tall and lanky southpaw with a 40% takedown defense.

That six inch reach advantage could prove to be too much for Zhumagulov, and the six inch height difference between the two also doesn't do Zhalgas many favours.

Usually such a height advantage is a big plus for the striker who wants to remain standing, but I think Rivera's 40% takedown defense speaks to a profound chink in the armour which is easy for any half-decent grappler to exploit, regardless of height and reach discrepancies.

In the UFC, you simply need to be good at everything.

Prediction: Zhalgas Zhumagulov (-375) def. Jerome Rivera
Middleweight Bout


Alen Amedovski vs. Ha Yaozong

Kicking off the UFC 264 early preliminary card we have a middleweight bout between two fighters that are 0-2 in the UFC. Both guys badly need a win. These fights are always fun because you can tell there is a career on the line for both guys.

Out of the two Yaozong has definitely done better in his two outings, despite losing. His last fight was a decision loss to Rashad Coulter, a fight where Yaozong gave a decent account of himself.

Amedovski's effort in his two losing UFC bouts weren't as pretty as Yaozong's however, and I think that is the factor X in this fight.

In Alen's debut, he managed to land six punches on Krzysztof Jotko in a three round match that went the distance. That's 15 minutes of fighting time, and he landed six times. Not good.

I know that in hindsight there's a big skill gap between Krzysztof Jotko and both of the men involved in Saturday's matchup, but come on, six punches landed in 15 minutes is just not good enough.

Yaozong fought well in his last fight, and went toe to toe with his opponent. Alen has never even for a moment looked like he belongs in the UFC octagon. That said, at this level almost anything can happen in MMA.

Still, I'm going with the more 'proven' fighter.

Prediction: Hu Yaozong (+120) def. Alen Amedovski

Odds & Bouts Subject to Change - per BetMGM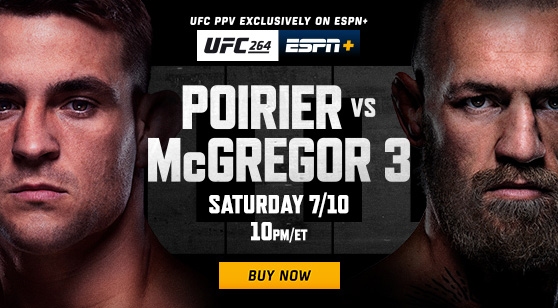 We may be compensated by the company links provided on this page.
Read more