Texas Bowl Betting 2023 Odds, Predictions, Preview
The Texas Tech Red Raiders defeated the Mississippi Rebels 42-25 in the 2022 Texas Bowl.
Check out last year's coverage here below and tune back in with us soon for the 2023 Texas Bowl Odds, Picks and Predictions.
The Texas Bowl is expected to be one of the highest scoring games of bowl season. Lane Kiffin and the Ole Miss Rebels are known for lighting up the scoreboard, and the Texas Tech Red Raiders have traditionally had one of the top offenses in the country ever since the late Mike Leach changed the culture in Lubbock two decades ago.
That could lead to the TaxAct Texas Bowl being one of the most exciting games this week, and it will be played on Wednesday, December 28, 2022, at 9 p.m. ET on ESPN from NRG Stadium in Houston, Texas.
Texas Tech Red Raiders vs. Mississippi Rebels Betting Prediction
We have seen a lot of low scoring games so far this bowl season. Through the first 19 games of bowl season, the Under is 12-7 and no game has had more than 68 points.
Outdoor games have played a big part in why the Under has been so prevalent, especially given the weather conditions over the last week across most of the country.
However, the Texas Bowl is in a dome and features two elite offenses taking on two average to mediocre defenses. That will help this game go north of the total.
Score Prediction: Texas Tech 41, Ole Miss 38
Best Bet: Over 71 (-110)
Texas Tech Red Raiders vs. Mississippi Rebels Betting Odds
Texas Bowl Betting Resources
Date: Wednesday, December 28, 2022
TV-Time: ESPN, 9:00 p.m. ET
Venue: NRG Stadium
Location: Houston, Texas
Texas Tech Red Raiders Betting Analysis
Three different players saw significant action under center for Texas Tech this season. Donovan Smith took the most snaps, but he decided to transfer to Houston earlier this month in order to learn under Dana Holgorsen.
Behren Morton has taken the second-most snaps, but he is dealing with an injury, so Tyler Shough is likely to get the start. Shough has seen a decent amount of action after transferring in from Oregon following the 2020 season. He completed 59.4% of his passes for 1,062 yards (7.7 YPA) with six touchdowns and three interceptions this year, so the offense is in good hands.
Jerand Bradley, Xavier White, and Myles Price are the three leading receivers for the Red Raiders. All three players had at least 40 receptions and 475 receiving yards, but Bradley was the deep threat and averaged 15.3 YPR with five touchdowns. SaRodorick Thompson and Tahj Brooks split the carries in the backfield, and Shough was the best runner of the quarterbacks.
Turnovers have been a problem for Texas Tech all year. The Red Raiders threw a combined 17 interceptions, and they rank 114th in giveaways. This defense ranked 87th in SP+. Texas Tech surrendered 5.8 yards per play and was subpar against both the run and the pass.
They had a probable first-round pick on this defense in linebacker Tyree Wilson, but he was injured late in the season and opted out of the bowl game. We could see some issues in the secondary too as safeties Kobee Minor and Reggie Pearson Jr. have entered the transfer portal and won't be able to play on Wednesday night.
Mississippi Rebels Betting Analysis
Lane Kiffin is an offensive genius and made Ole Miss competitive even though it was a rebuilding year for the Rebels. They went 8-4 during the regular season despite losing a lot of starters from 2021 due to graduation, and this offense finished 19th in SP+.
USC transfer Jaxson Dart had a nice season in Kiffin's system. Dart completed 62.6% of his passes for 18 touchdowns and eight interceptions, and he averaged 8.1 YPA. He was a better mobile threat than anyone expected either, running for 548 yards while averaging 4.7 YPC.
Star receiver Jonathan Mingo wasn't at 100% for much of the season due to injury, but he still finished with 48 receptions for 808 yards and five touchdowns. Malik Heath led the Rebels with 52 catches for 834 yards and four touchdowns.
The star of this offense was freshman running back Quinshon Judkins. TCU transfer Zach Evans was supposed to be the No. 1 back in this offense and had a very nice season with 899 rushing yards (6.6 YPC) and eight touchdowns. However, Judkins showed that he was a special talent and took over the starting job in late September. The freshman was a First Team All-SEC pick with 1,476 rushing yards and 16 touchdowns.
Ole Miss ranked 42nd in Defensive SP+. The pass defense was decent, but they will be without rotation cornerback Miles Battle after he opted to enter the transfer portal. This team does not force a lot of turnovers with just seven interceptions, and they have had trouble with dual-threat signal callers throughout the season.
Texas Bowl Best Bets
Texas Bowl History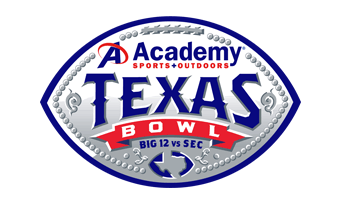 The Texas Bowl began in 2006 and the matchup currently features schools from the Big 12 Conference and the Southeastern Conference (SEC). The game takes place at NRG Stadium from Houston, Texas. This game was previously called the Meineke Car Care Bowl of Texas prior to receiving a sponsorship from AdvoCare V100.
Texas dumped Missouri, 33-16 in 2017 installment, while Baylor rallied past Vanderbilt, 45-38 in 2018, which helped the Big 12 improve to a 5-5 record in the Texas Bowl. The 'under' has connected in eight of the last 12 battles.
Oklahoma State picked up the backdoor cover with 66 seconds remaining, but Texas A&M kept the home crowd happy at NRG Stadium in Houston with the 24-21 victory as the 'under' cashed for just the second time in the past six Texas Bowls.
The 2020 installment of the Texas Bowl, scheduled for Dec. 31, 2020, was wiped out due to the COVID-19 global pandemic. The game returned on Jan. 4, 2022 at NRG Stadium in Houston as the standalone game between New Year's Day and the CFP Championship Game, with Kansas State routing a shorthanded LSU team by a 42-20 count as the favorite connected. The favorite snapped a 4-0 ATS run by underdogs since the 2015 Texas Bowl when LSU topped Texas Tech as a touchdown favorite.
| | | | |
| --- | --- | --- | --- |
| Year | Matchup | Spread, Totals | ATS Result |
| 2022 | Texas 42 Mississippi 25 | MISS -4.5, 72.5 | Underdog, Under |
| 2019 | Texas A&M 24 Oklahoma State 21 | Texas A&M -4.5, 56 | Underdog, Under |
| 2018 | Baylor 45 Vanderbilt 38 | Vanderbilt -4.5, 57 | Underdog, Over |
| 2017 | Texas 33 Missouri 16 | Missouri -3, 62 | Underdog, Under |
| 2016 | Kansas State 33 Texas A&M 28 | Texas A&M -4, 56.5 | Underdog, Over |
| 2015 | LSU 56 Texas Tech 27 | LSU -7, 74.5 | Favorite, Over |
| 2014 | Arkansas 31 Texas 7 | Arkansas -7, 43 | Favorite, Under |
| 2013 | Syracuse 21 Minnesota 17 | Minnesota -3.5, 48 | Underdog, Under |
| 2012 | Texas Tech 34 Minnesota 31 | Texas Tech -13, 55 | Underdog, Over |
| 2011 | Texas A&M 33 Northwestern 22 | Texas A&M -9.5, 69 | Favorite, Under |
| 2010 | Illinois 38 Baylor 14 | Illinois -2, 65 | Favorite, Under |
| 2009 | Navy 35 Missouri 13 | Missouri -6, 54 | Underdog, Under |
| 2008 | Rice 38 Western Michigan 14 | Rice -2, 73.5 | Favorite, Under |
| 2007 | TCU 20 Houston 13 | TCU -7, 58 | Push, Under |
| 2006 | Rutgers 37 Kansas State 10 | Rutgers -9, 44.5 | Favorite, Over |
| 2005 | TCU 27 Iowa State 24 | Pick-em, 49.5 | Over |
| 2004 | Colorado 33 UTEP 28 | Colorado -2, 59.5 | Favorite, Over |
| 2003 | Texas Tech 38 Navy 14 | Texas Tech -10.5, 72 | Favorite, Under |
| 2002 | Oklahoma State 33 Southern Miss 23 | Oklahoma State -10, 47.5 | Push, Over |
| 2001 | Texas A&M 28 TCU 9 | Texas A&M -4.5, 41 | Favorite, Under |
| 2000 | East Carolina 40 Texas Tech 27 | Texas Tech -1, 53 | Underdog, Over |
•